General Mills Q1 Earnings Preview: Will GIS Stock Continue Its Run?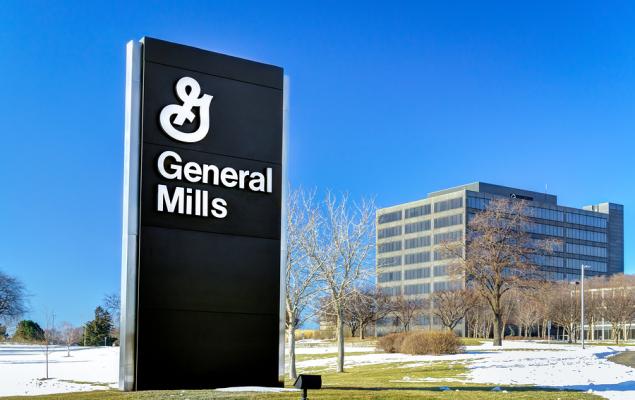 Image: Bigstock
General Mills (GIS - Free Report) is set to report its first-quarter earnings before the opening bell on Wednesday. The food giant has been on a solid run in 2019, up 42.2% year-to-date, outpacing the broader market and industry peers like Medifast (MED - Free Report), J&J Snacks and Foods (JJSF - Free Report) and Nestle (NSRGY - Free Report).
General Mills has recently benefited from its acquisition of pet food company Blue Buffalo. Can GIS shares continue to outperform the broader food market in its new fiscal year? Let's take a closer look at the company and how it might perform going forward.
Overview and Q4 Recap
General Mills is based out of Minneapolis, Minnesota, and is a global manufacturer and marketer of branded consumer foods sold through various retail stores. The food giant reports the operations of its company in five separate segments: North America Retail, Convenience Stores and Foodservice, Europe and Australia, Asia and Latin America, and Pet.
In Q4, the pre-packaged food firm reported a bottom-line jump of 6% to $0.83 per share to beat our estimate by 9.21%. On the revenue front, General Mills reported a net sales spike of 7% to $4.16 billion but fell short of our estimate by 1.56%.
The North American retail segment slipped 1.9% to $2.34 billion, while Convenience Stores and Foodservice climbed 1.6%. Europe and Australia sales dropped 10.2% and Asia and Latin America tumbled 9.1%. General Mills' Pet segment, comprised of its recently acquired Blue Buffalo, attributed $405.6 million in sales.
Q1 and Beyond Outlook
Our Q1 consensus estimates project earnings to climb 7.98% to $0.77 per share. Meanwhile, revenue is projected to slip 0.05% to $4.09 billion. Key Company Metric estimates forecast North American retail sales to rise 0.15% to $2.39 billion, and for Convenience Stores and Foodservice, revenue to pop 1.57% to $470.5 million.
Furthermore, Europe and Australia sales are anticipated to fall 2.74% to $486.98 million and Asia and Latin American revenue is forecasted to decline 1.76% to $391.98 million. The pet segment is predicted to reel in $364.1 million, for a 6.06% Y/Y gain.
Disclosure: Zacks.com contains statements and statistics that have been obtained from sources believed to be reliable but are not guaranteed as to accuracy or completeness. References to any specific ...
more