GameStop: The Voting Machine Versus The Weighing Machine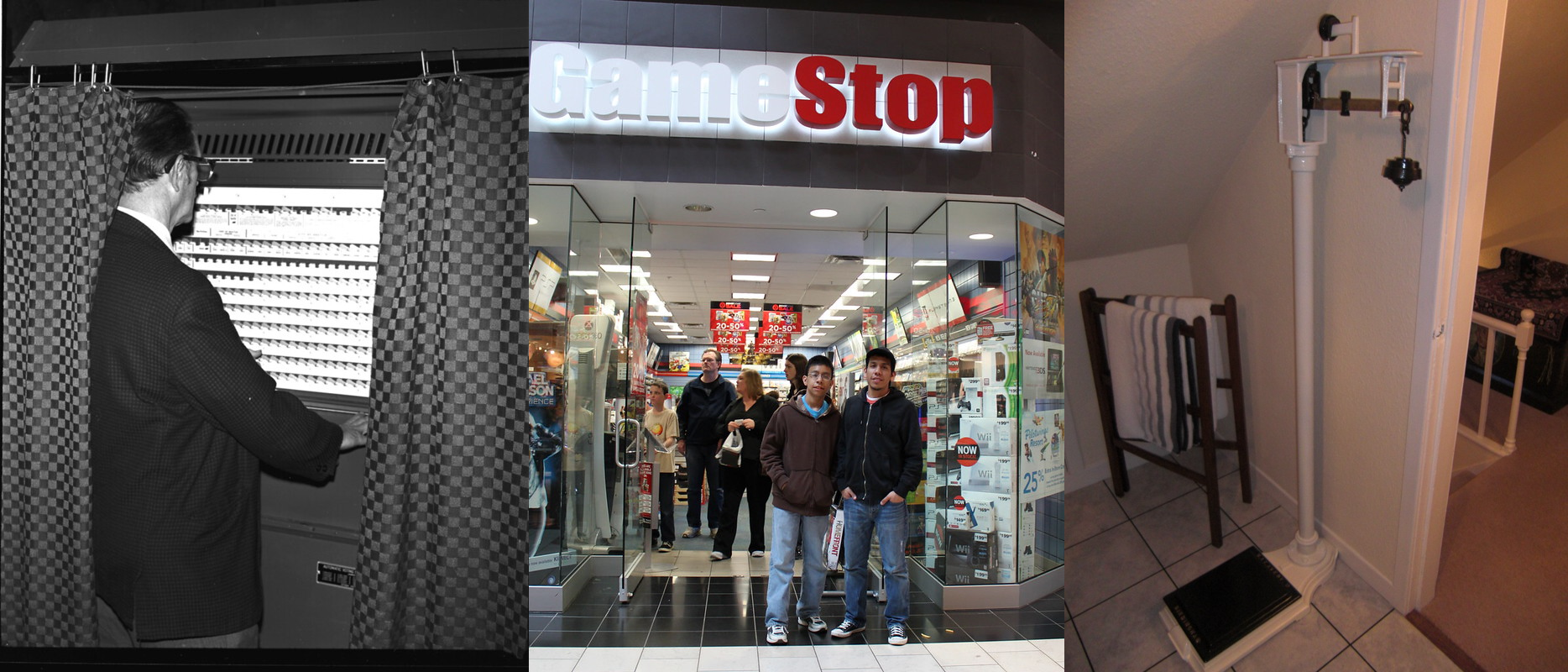 Photo Credits: Seattle Municipal Archives, Luis Anzo, piepjemiffy & Pine Tools || Truth is stranger than fiction, particularly with the behavior of crowds in markets
Before I start writing this evening, I want to say that what I write here is correct in its major findings, but it is quite possible that I got some details wrong. This is complex, and there are a lot of issues involved.
I've had four friends ask me about GameStop [GME] over the last few days. Thus I am writing an explanation as to why things are so nuts here.
As a prelude, I want to tell everyone that I have no positions at present in GME, and have no intentions of taking a position in it ever. Mid-decade, I owned GME and lost a little bit on it. I came to the correct conclusion that their business model no longer worked before most of the market gave up on it. If anything, the business model is worse now than when I sold. I think the true value of GME is about $5/share unless management does something clever with its overvalued stock. Fortunately, I have written a really neat article called How do you Manage a Company when the Stock is Considerably Overvalued? I'll talk about this more toward the end of this piece.
One more note: I never short because it is very hard to control risk when shorting. When you are short or levered long, you no longer control your trade-in full, and an adverse price move could force you to buy or sell when you don't want to.
I can imagine working at the hedge fund, and my boss says to me, "What should I do about GME?" My initial answer would be "Nothing, it's too volatile." If pressed, I would say, "Gun to the head, it is short, if you can source the shares, and live with the possibility of being forced by the margin desk to put more capital."
Now you know my opinion. Let me explain the technicals and the fundamentals here.
The Voting Machine
Ben Graham used to say that the stock market was a voting machine in the short-run, and a weighing machine in the long-run. In a mania, you can get a lot of people chasing the shares of a speculative company like GME, and in the short run, the aggressiveness of the buyers lifting the ask and buying call options can drive the stock higher.
Disclosure: No positions in GME
Disclaimer: David Merkel is an investment professional, and like every investment professional, he makes mistakes. David encourages you to do your own ...
more