S

GameStop And Other Short Squeezes Still In Play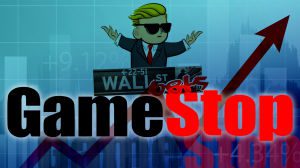 29 stocks have short interests in excess of 30% (see previous TalkMarkets article here) and they declined 1.6%, on average, in the past week with 12 advancing. Nineteen of the 29 stocks are still up from when the short squeeze began in earnest on January 15th. This article takes a look at the short interest stock activity this past week and their performances since mid-January.
Tracking those short interest stocks that have continued to increase in price shows the extent to which the short squeeze is faring and, as a result, remain thorns in the side of the short-sellers. The major advancers last week were:
GameStop: (GME) +35.4% (+288.0%) to $137.74/share
Rocket Companies: (RKT) +14.9% (+28.1%) to $25.10/share
National Beverage: (FIZZ) +14.8% (-38.3%) to $54.71/share
The Childrens Place: (PLCE) +9.1% (+32.0%) to $75.58/share
Dillards: (DDS) +6.5% (+30.5%) to $84.91/share
Seritage: (SRG) +6.3% (+43.8%) to $21.47/share
Esperion Therapeutics: (ESPR) +6.0% (+13.7%) to $29.04/share
AMC Networks: (AMCX) +5.3% (+64.3%) to $69.07/share
The major decliners this past week were as follows. Their performance since January 15th are in parentheses.
The remaining 11 high net short stocks have gone up or down in price by less than 5% in the past week.
The above analyses suggest that the Reddit short squeeze trend may be waning but it is too early to conclude that the short squeeze is over.
(For more extensive financial information, charts, news releases and articles, and up-to-the-minute stock prices click on the stock symbols links.)
Visit munKNEE.com and register to receive our free Market Intelligence Report newsletter (sample more