Freight Scene Is Picking Up: 3 Transportation Stocks In Focus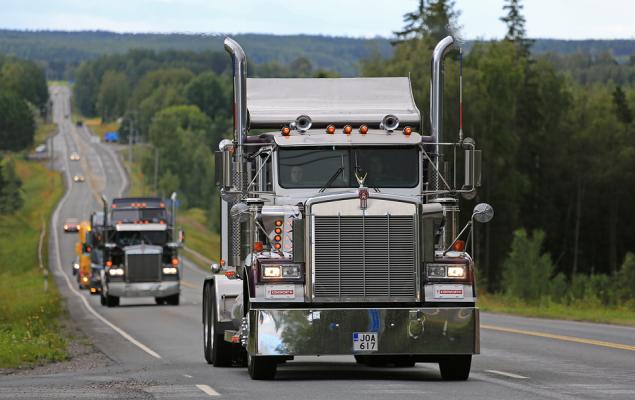 Image: Bigstock
The Transportation sector is widely diversified with railroad operators, trucking companies, and airlines as its few key components. It is a well-known fact that the sector is dealt a huge blow by the ongoing coronavirus pandemic. Depressed freight revenues due to lackluster volumes have been one of the many headwinds afflicting the sector so far. The COVID-19 outbreak crippled the shipment of goods not only across the United States but also globally.
As a consequence, freight revenues at the railroad operator Union Pacific Corporation (UNP - Free Report) declined 13% in the first nine months of 2020, mainly due to coronavirus-induced depressed volumes (down 10%). The story paints a dismal picture for another railroad operator Norfolk Southern Corporation (NSC - Free Report) as well. Overall volumes fell 7% in the first nine months of 2020 with volumes declining 15%, 9%, and 41% in the three reportable segments, namely merchandise, intermodal, and coal, respectively. At CSX Corporation (CSX - Free Report), total volumes contracted 8% in the first nine months of 2020, mainly due to reduced industrial activity.
Freight Scenario on the Mend
However, with the gradual reopening of economies, the freight scenario has been improving in North America for a while now. After months of coronavirus-induced disruptions, freight volumes are gradually expanding. The recovery in freight demand following the ramp-up of economic activities as restrictions get relaxed is a boon for the concerned transportation companies.
Per the latest Cass Freight Shipments Index report, shipment volumes inched up 2.4% on a year-over-year basis. Notably, this was the first time that the metric has showed an improvement year over year since Nov 2018 when growth was merely 0.6%. In fact, the year-over-year betterment in shipment volumes during October 2020 was the best reading since 6.2% growth was registered in October 2018.
Disclaimer: Neither Zacks Investment Research, Inc. nor its Information Providers can guarantee the accuracy, completeness, timeliness, or correct sequencing of any of the Information on the Web ...
more