Fedex Slides After Smashing Expectations, But Fails To Give Guidance
One of the notable beneficiaries of WFH, moments ago global logistic bellwether FedEx reported earnings which smashed expectations. The company reported Q2 adjusted EPS of $4.83, not only beating consensus estimates of $4.01 but also print 30c above the highest forecast of $4.51. Earnings were also almost double the $2.51 reported a year ago. Q2 revenue was $20.6 billion, up 19% y/y, and also solidly above the $19.43 billion expected and also above the $19.89 billion estimate as the company "gained from pricing initiatives" volume growing on international priority and domestic residential deliveries.
If that wasn't enough, FedEx's Q2 adjusted operating margin of 7.4% beat the estimate of 7.19% and was higher than the 3.90% year ago.
All that was great, but the main reason why the stock is getting hammered after hours is that FedEx is still not providing an earnings forecast for fiscal 2021 despite announcing that it sees earnings growth in the second half of 2021 as it "anticipates heightened demand for services." Is that another way of saying it does not expect shutdowns to ease next year? Or perhaps it was Fedex's disclosure that it expects to incur costs to expand services among strong demand that hammered the stock.
Whatever the reason, after spiking as high as $297 after hours, FedEx is down sharply after hours, and was last trading at $282 as yet another stock priced to perfection disappointed unreasonable expectations.
(Click on image to enlarge)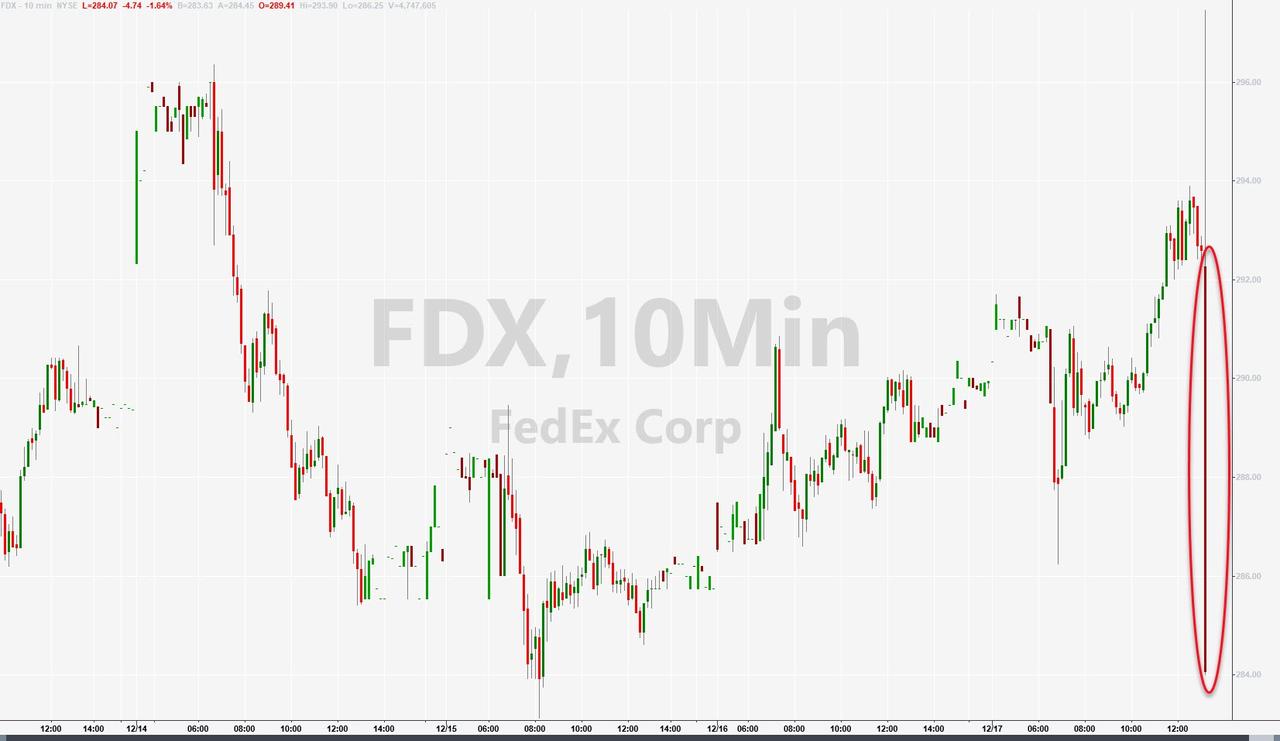 Disclaimer: Copyright ©2009-2020 ZeroHedge.com/ABC Media, LTD; All Rights Reserved. Zero Hedge is intended for Mature Audiences. Familiarize yourself with our legal and use policies every time ...
more