Facebook Sales Rebound As Margins Continue To Slide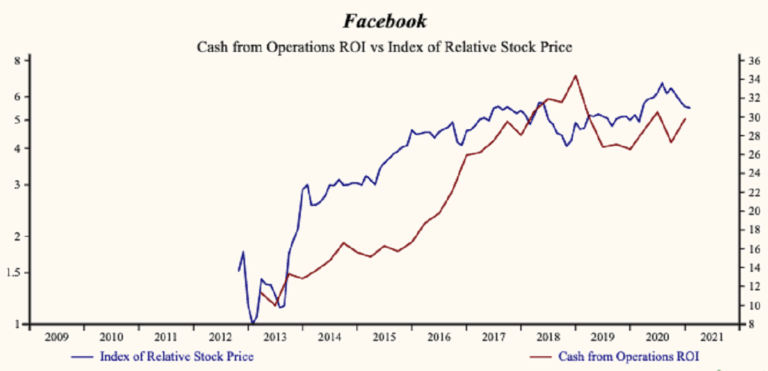 A sharp rebound in stock prices last week lifted the market index back to all-time highs. The Broad Market Index was down 3.31% last week and 38% of stocks outperformed the index. This frothy and speculative market is vulnerable to a more sustained decline such as we have not seen since the financial crisis 2007 to 2009. The confidence that the world central banks will bail out investors regardless of the cost is reflected in two market rules that have evolved; Don't fight the Fed & Buy the Dips.
Maintain Exceptional Portfolio Attributes
Both are market rules are likely to create a volatile market over the next few quarters as the timing and magnitude of the post virus recovery in corporate growth becomes evident. Currently, with the broad population of stocks trading at premium prices we should all focus on maintaining exceptional portfolio attributes.
This illustrates the huge risk faced by investors in long-term bonds as a recovery evolves over the next few quarters. It is unlikely that long Treasury yields will remain this low; even in our proposed OTOS Pie-in-the-Sky growth recovery scenario. In our OTOS Brave-New-World recovery scenario, inflation will be driving up interest rates and will impair retirement portfolios that are being increasingly allocated to long term bonds as people age.
Navigating Dangerous Markets
Navigate through these very dangerous markets with shares of only exceptional attributes companies and with a large cash reserve.
The OTOS strategy is to invest in the shares of accelerating companies at attractive prices as the recovery evolves OR to invest in the shares of exceptional attributes companies as share prices fall. We all should be anxious for the upcoming SEC financial statements analysis to provide essential clues in understanding this ultimate recovery.
Mitigate Portfolio Risk
Some of your current stock holdings with exceptional attributes companies have performed exceptionally well but have become dangerously large portfolio positions. As we collect data from annual filers in the coming weeks make sure to mitigate portfolio risk by reviewing the size of your Facebook holdings.