F Stock Price Up 30% YTD. Upgraded By J.P. Morgan
There have been several big movers in the stock market already in 2021. As expected, many of the highfliers from 2020—including stocks related to cryptocurrencies, electric vehicles, fuel cell technology, biotech, and others—continue to experience plenty of action.
As anyone who's traded in the market long enough knows, there's almost always a hot investment. Maybe it's the latest tech, like 3-D printing a few years back. Or it could be a rotation into a previously down-and-out sector, like financials this year.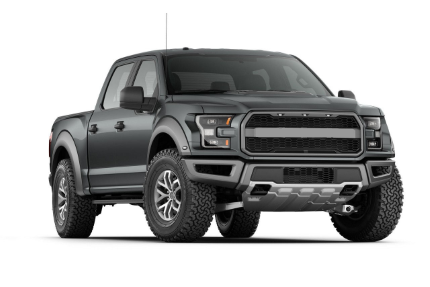 What's been surprising so far this year is the reemergence of old-school blue-chip stocks. We've seen explosive moves in names like Intel (INTC), General Motors (GM), and even BlackBerry (BB) – remember them?—but perhaps the most surprising parabolic move is Ford's (F).
F is certainly not known for being an explosive type of stock. The automobile company tends to be of the slow and steady variety. The share price generally trades in a range, and daily moves are what you'd expect from around a $10 stock.
However, this past week, F shot higher. As I write this, the stock is already up over 30% in 2021. That would be a fantastic year for the share price, much less a couple of weeks.
So, what's going on?
First off, we're seeing some banks upgrading the stock, which is always a positive for the shares. However, what really has gotten into F investors is likely something a bit more tied into the times. F is developing electric vehicles and could be a more significant player in that space moving forward. So, after everything I said about F being an old-school stock, it's actually new-school products that may be driving the price higher.
In the options world, F is seeing plenty of bullish action as well. On a big up day in the stock last week, almost two million options traded, 10x the average amount. What's more, roughly 90% of the options traded were calls.
Disclaimer: Information contained in this email and websites maintained by Investors Alley Corp. ("Investors Alley") are provided for educational purposes only and are neither an offer ...
more