EnLink Aims For Positive Free Cash Flow
It's a sign of the market's evolving view of pipeline stocks that EnLink Midstream's (ENLC) distribution cut was followed by a modest bounce in the stock. A cut had been widely expected, and during the conference call with analysts some questioned whether the 34% reduction was big enough. MLP investors are no longer solely focused on distribution yield as a measure of value.
ENLC is technically an LLC rather than a partnership. It has elected to be taxed as a corporation so as to broaden its investor base by issuing 1099s rather than K-1s. But its owner base remains dominated by MLP funds, perhaps because the weaker governance of an LLC dissuades many institutions who might otherwise consider the stock.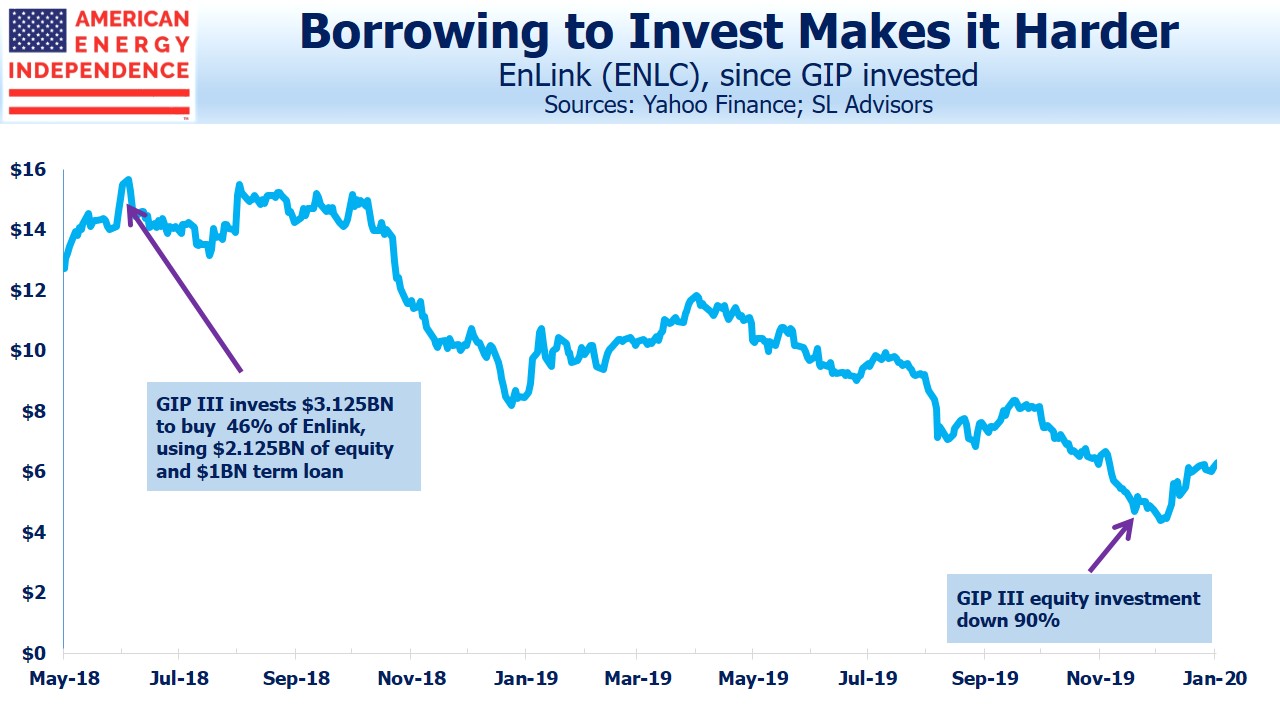 One unanswered question remains the influence of Global Infrastructure Partners (GIP) in setting strategy. GIP has taken a beating since investing $3.125 Billion in July 2018 (see Leverage Wipes Out Investor's Bet on Enlink). GIP took on $1Billion in debt and the subsequent collapse in ENLC's stock has virtually wiped out the equity. The deteriorating fundamentals of Enlink's business since GIP's investment highlight that private equity often brings little to the table besides cash (and additional leverage). Uncertainty about GIP's intentions remains a negative, and ENLC has offered little information. CEO Barry Davis simply said they exchange information with GIP on what each is seeing in the marketplace, which means either he doesn't know much useful about GIP's plans or what he does know isn't positive. Preserving enough cashflow to GIP from the reduced dividend to service their debt was regarded by most as a factor.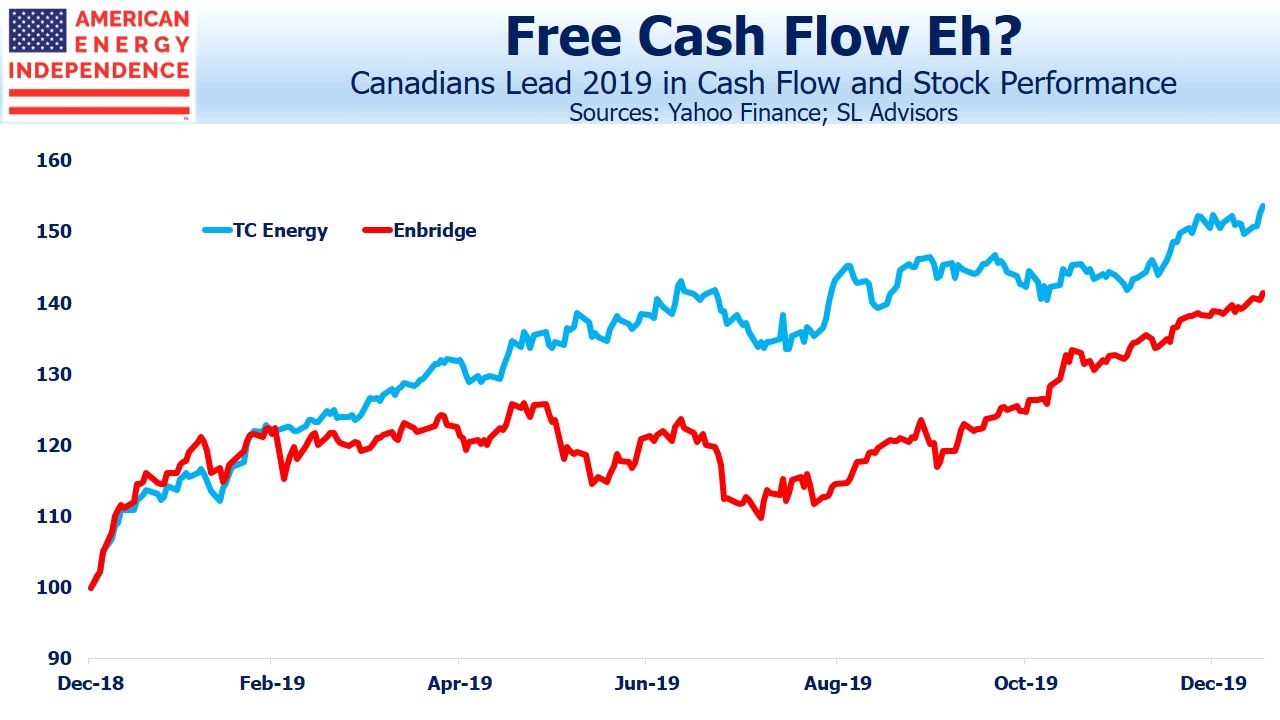 Investors were mildly cheered by the discussion of Free Cash Flow (FCF) and the fact that it'll be positive in 2020. Midstream energy infrastructure stocks have been rewarded for generating FCF. We estimate that almost half the industry's 2019 FCF came from two big Canadian companies, TC Energy (TRP) and Enbridge (ENB). Both were star performers last year, returning 58% and 39% respectively including dividends. In The Coming Pipeline Cash Gusher last year we highlighted the industry's growing FCF. Following 4Q earnings in the next few weeks we'll update those projections, but they're likely to be largely on track.
Disclosure: We are invested in ENB, ENLC and TRP
The information provided is for informational purposes only and investors should determine for themselves whether a particular service or ...
more