Electronic Arts Reports Q3 Earnings, Strong Game Engagement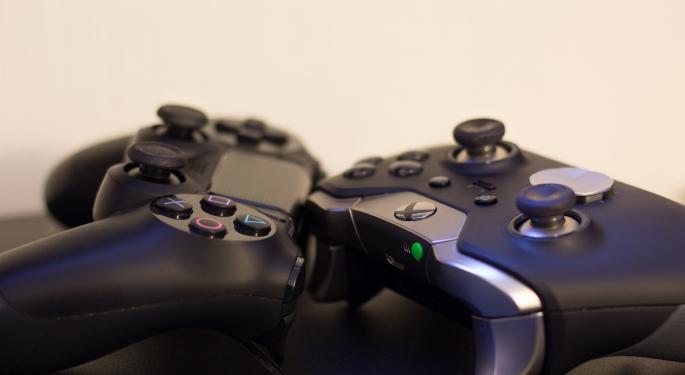 Shares of Electronic Arts Inc EA are falling after reporting third-quarter earnings.
What Happened: EA reported third-quarter adjusted earnings per share of $3.06 and revenue of $1.67 billion.
Third-quarter net bookings were $2.4 billion versus a total of $2 billion in the prior-year period. Net bookings for the trailing 12 months were $5.96 billion, up 8% year over year.
Live service revenue was $951 million in the third quarter. Full game revenue was $722 million in the third quarter.
Why It's Important: The third quarter saw the release of "FIFA 21," "Medal of Honor: Above and Beyond," "Need for Speed Hot Pursuit Remastered" and "NHL 21" games. "FIFA 21" and "Madden NFL 21" were released for the next generation consoles from Sony SNE and Microsoft Corporation MSFT in the quarter.
EA Sports continued to be a strong performing franchise for the company with 230 million engaged fans in the fiscal year. FIFA Ultimate Team hit 6 million daily active players in the month of December.
Outside of sports games, "Apex Legends" and "The Sims 4" saw strong growth with Apex increasing new players by 30% year-over-year and The Sims hitting new daily, weekly, and monthly average player highs in the month of December.
What's Next: EA announced earlier Tuesday it signed an exclusive partnership with CLC to bring back an NCAA College Football video game. This game could be a highlight of the next fiscal year's game lineup.
The company is guiding for full-year revenue of $5.6 billion. Early talk of fiscal 2022 calls for "delivering growth" even after a strong fiscal 2021.
Price Action: Shares of Electronic Arts are down 5% to $141.50 in after-hours trading. Shares hit 52-week highs of $150.30 earlier in the regular session.