E-Commerce Breathing Life Into Retail Sector: 4 Winners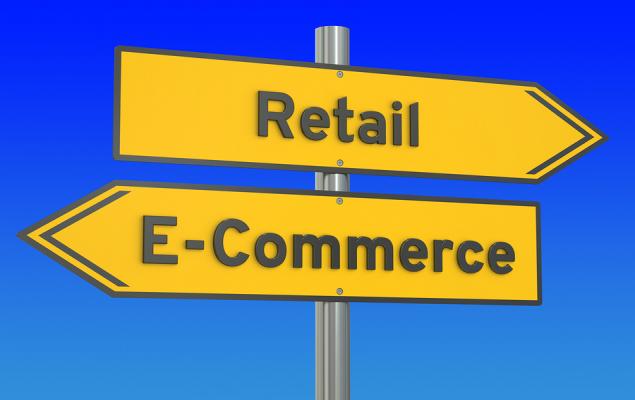 Image: Bigstock
E-commerce has been saving the retail sector all through the pandemic and this was once again proven in the holiday season. According to a new report by Adobe Analytics, e-commerce played a major role in driving holiday sales in 2020.
The pandemic has changed the shopping habits of millions, with most people shifting online. Given that the crisis is far from over despite two vaccines having been rolled out, it's likely that people will continue shopping online.
E-commerce Drives Holiday Sales
According to Adobe Analytics, U.S. online sales during the 2020 holiday season grew 32% from 2019, hitting a record $188.2 billion, as most people shopped from home. The holiday period, which includes Black Friday and Cyber Monday in November, saw online sales surpass $100 billion for the first time.
Moreover, online sales crossed $1 billion everyday during the holiday period and crossed $2 billion on 50 days. Online sales on Cyber Monday crossed $10 billion. Christmas Day, the typical mobile shopping day, saw smartphone sales accounting for 52% of the total sales.
Also, online sales of toys jumped more than 50% from the 2019 level, while online purchases of jewelry increased 66% from last year.
E-Commerce Proving Its Dominance
Although visiting physical stores during the holiday season has been like a tradition, e-commerce has slowly been gaining prominence. This year proved to be yet another landmark for online shopping. Moreover, the pandemic has made people stay at home and shop online, which was helping e-commerce grow further.
The majority of customers used smartphones to shop this year as an increasing number of retailers are investing on mobile apps and giving bigger and better deals. Particularly on Christmas Day, retailers witnessed 52% of the online spend coming from smartphones, crossing the 50% mark for the first time.
Another big shift from visiting physical stores was a curbside pickup. BOPIS (Buy Online Pick-Up in Store) gained popularity this year because of the pandemic. BOPIS started picking up with the onset of pandemic and increased substantially during the holiday season. During the holiday season, BOPIS continued to average 1 in 4 orders (25%), jumping almost 40% compared to the 2019 holiday levels of 18%.
Disclaimer: Neither Zacks Investment Research, Inc. nor its Information Providers can guarantee the accuracy, completeness, timeliness, or correct sequencing of any of the Information on the Web ...
more