Downgrades Drag Tesla Stock Below $1,000
Tesla (TSLA) stock fell back below $1,000 a share after a pair of downgrades, although it was rising again today after falling on Friday. Stock indices are in the red, so the fact that Tesla stock is rising is definitely a good sign for bears. Despite the downgrades, analysts from both firms are still positive on Tesla stock.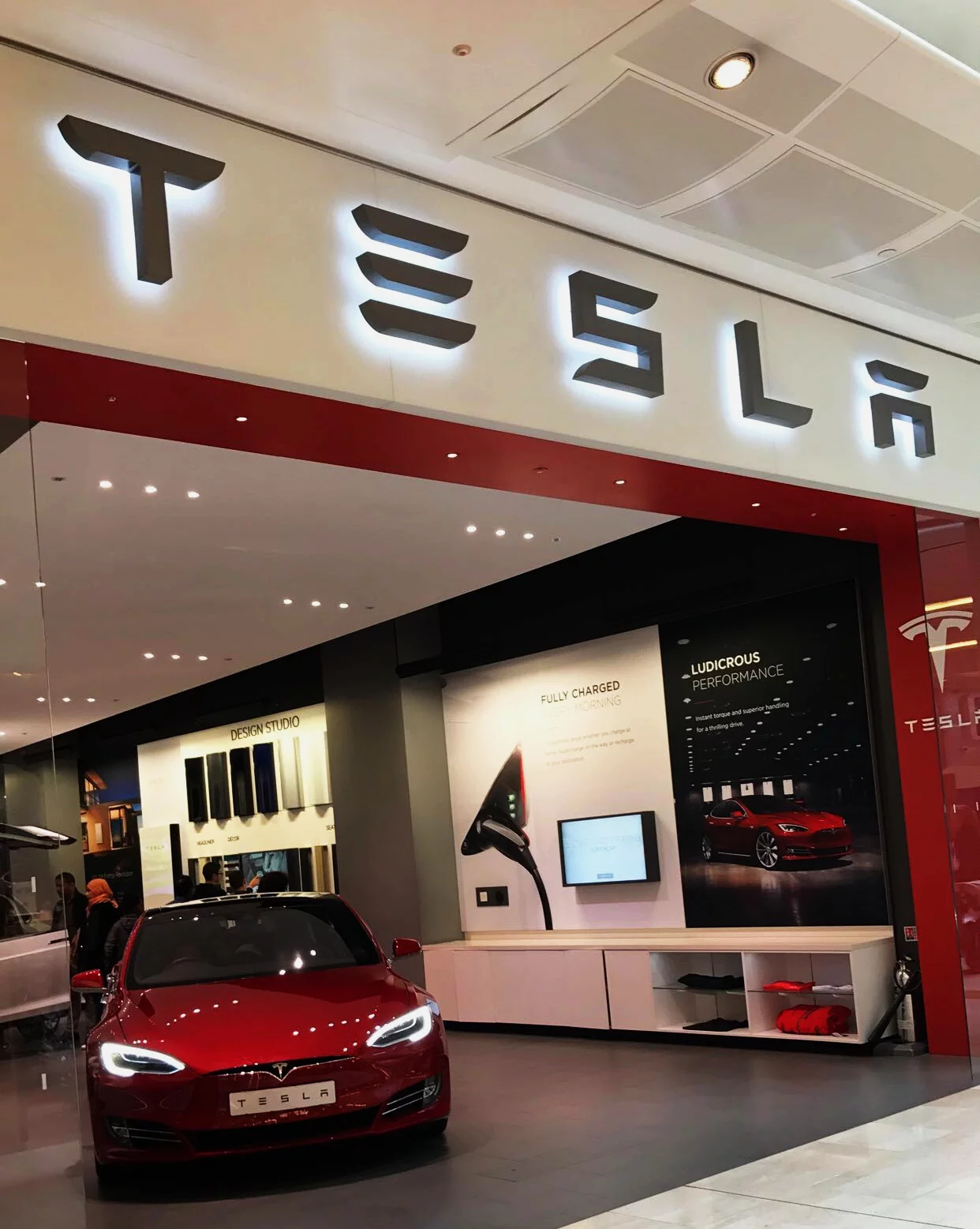 Image Courtesy: Sheeraz Raza for ValueWalk, taken at Westfield Mall, London.
Pricing risk in Tesla stock downgrade
In a note on Friday, Morgan Stanley analyst Adam Jonas downgraded Tesla stock from Equal-weight to Underweight and trimmed his price target from $680 to $650 a share. He believes the automaker deserves most of its market cap as it the global leader in electric vehicles. He noted that at a time when many automakers are laying off workers and cutting capacity, Tesla has been expanding its capacity to meet increased long-term demand for its vehicles.
However, he also believes that the run which carried Tesla stock up over $1,000 doesn't reflect several emerging risks, many of which are long term and could materially impact fundamentals. One of the risks he sees is short-term, while the other two are long-term.
Tesla demand
The short-term risk that drove his Tesla stock downgrade is demand and pricing. He notes that the company must keep navigating challenges in connection with restarting production at its Fremont factory and dealing with vehicle markets that aren't as strong as they were before the pandemic.
Tesla has cut prices in China and the U.S. In China, the Model 3's price was cut about 10% to bring it under RMB300,000 so it can be in the revised domestic electric vehicle subsidy. In the U.S., the automaker cut the price of the Model S and Model X by about 6% and the price of the Model 3 by about $2,000.
Tesla stock downgrade for China risks
The two long-term risks are China and competition in the tech space. Perhaps the biggest risk is trade relations between the U.S. and China. Jonas believes Tesla stock might "trade in sympathy with the market's reading of the situation week in and week out."