EC

Don't Fear A Bubble In The S&P 500: Plan For It Instead
The S&P 500 (SPX) has delivered massive gains over the past decade, rising by more than 500% with dividends included since March 9 of 2009, the lowest point in the financial crisis. The index is trading at all-time highs as of the time of this writing, and many valuation metrics are getting extended. In this context, investors have reasons to wonder if the S&P 500 is in bubble territory.
(Click on image to enlarge)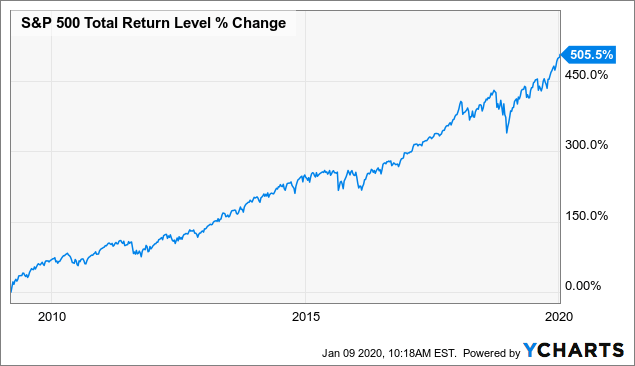 Data by YCharts
Personally, I don't believe we are in bubble territory at this stage, but this is not a risk to underestimate going forward, especially in times of rising market prices and abundant liquidity from the Fed and other central banks all over the world.
In any case, trying to speculate too much about these things can be hazardous to your wealth. Instead of trying to forecast bubbles, investors should focus on building risk-management strategies that can provide capital protection in all kinds of environments.
Are We In A Stock Market Bubble?
In order to make things simple, we can highlight two main attributes of stock market bubbles. During a bubble, valuations tend to get excessively high and disconnected from fundamentals, and investor sentiment gets irrationally exuberant.
Some valuation indicators for the S&P 500 are clearly getting extended. The Shiller CAPE Ratio is a widely followed long-term valuation indicator, and it is approaching concerning levels.
(Click on image to enlarge)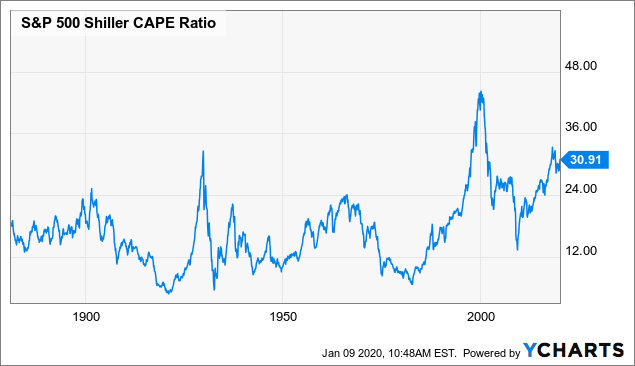 Data by YCharts
On the other hand, metrics such as operating P/E ratio look more reasonable.
(Click on image to enlarge)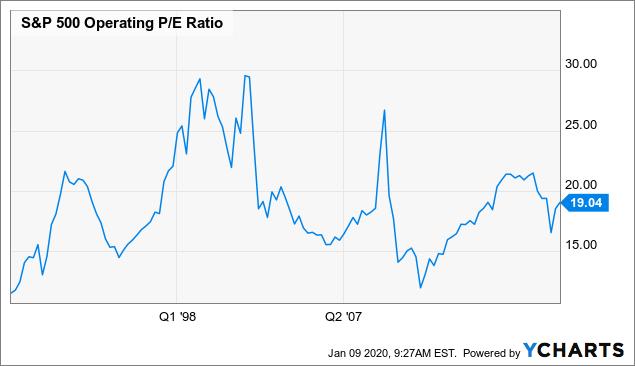 Data by YCharts
Interpreting valuation ratios for the S&P 500 is never easy, and there is a wide range of variables to consider. The fact that interest rates are historically low could mean that the index should trade at higher P/E levels. But we are also looking at earnings in a long expansionary cycle, and if we enter a recession earnings could suffer a material contraction, so the S&P 500 could turn out to be far more overvalued than it seems to be now.
Disclosure: I/we have no positions in any stocks mentioned, and no plans to initiate any positions within the next 72 hours.
Disclaimer: I wrote this article myself, and it expresses my ...
more