Don't Buy Walmart
Valuation Numbers
DCF: If I go by their DCF, the fair value is around $90. This assumes a growth rate of 5.8% and discount rate of 6.6%.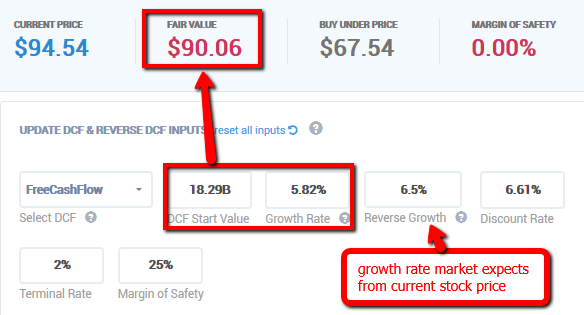 source: Old School Value
Note how the current price of $94.54 has an expected growth rate of 6.5%.
One question you should ask yourself is whether Walmart can growth their FCF by more than 6.5% in the future. If yes, Walmart's value will go up higher. If no, Walmart's value will deteriorate.
Here's a better look at how the stock price and DCF has matched up over the years.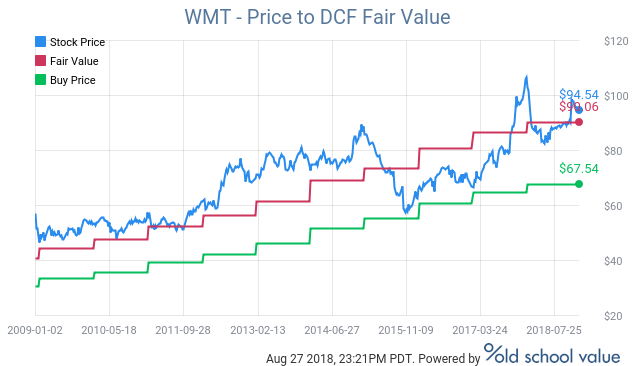 Fair value is around $90.
Earnings Based: While I like to use a DCF on Walmart due to their consistency in FCF, another angle is to look at their earnings.
I'm using an EPS on the lower end. The company is guiding between $4.90 to $5.05 and their growth rate has been around 7-9%. It's not often you see Walmart take a loss, but they took a loss in their sale of Walmart Brazil and their investment in JD.com.
The Walmart Brazil sale is a one-time event, while JD.com could continue to go down.
Taking this into consideration, the market is expecting 8% growth from the current stock price at an EPS of $.490.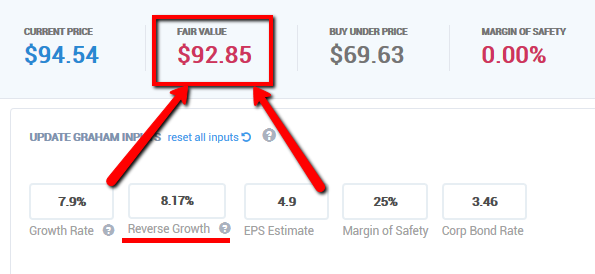 Fair value is in the low $90's.
EBIT Multiples Based: One more angle. This one using a multiple of EBIT to figure out where WMT lies on the value range.
If I take some time to reconstruct the income statement to look up a conservative, normal and aggressive EBIT multiple, it looks something like this.
(Click on image to enlarge)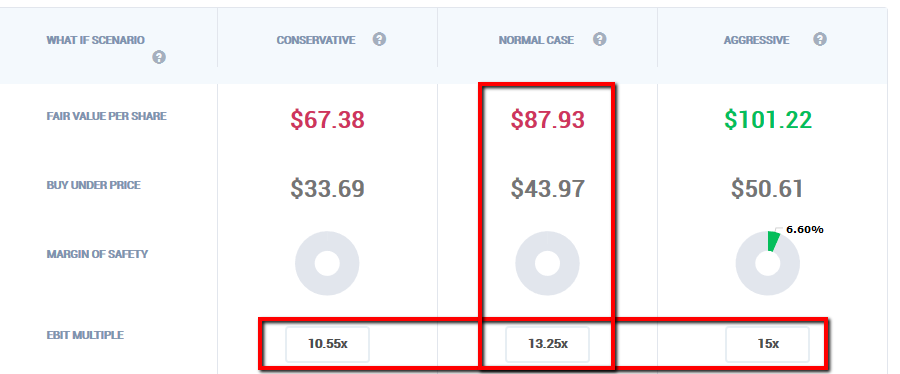 Historically, Walmart was priced at 10x EBIT. With the push to ecommerce, their multiple has expanded to 13x as of now. Whether that is new norm is yet to be proven.
I don't want to push my luck and say Walmart is worth more than 15x EBIT.
The normal case is in the high $80's.
Looking at the value in three angles, the valuations come out close enough to get an understanding that Walmart is fairly priced at the moment.