Disney Shows A Profit Increase In Its Quarterly Results
Despite the fact that market attention has focused primarily on inflation in the United States this week, and on the falls led by the main stock market indices, we must not forget that we are still in the middle of the period in which quarterly results are published.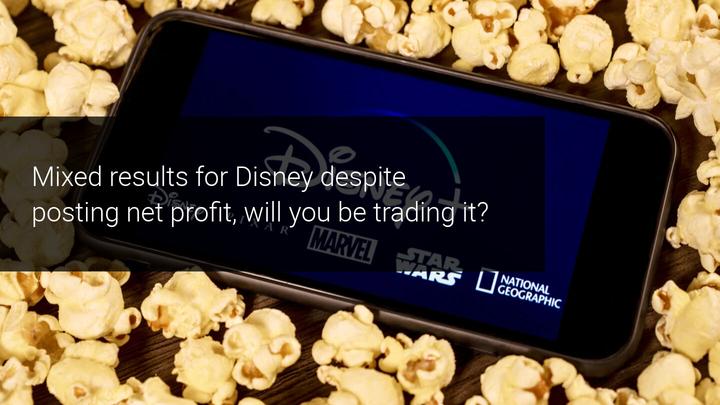 Consequently, during yesterday's session, we learned about Disney's (DIS) quarterly results, which showed an attributed net profit of $901 million during the period of January and March 2021. This represents an increase of 95.8%, when compared to the same period last year, thus continuing the path of profit that it showed last February after presenting the annual results.
Specifically, Disney revealed that it obtained a profit per share of $0.79 along with an income of $15.61 billion compared to $0.2707 per share and expected income of $15.86 billion. Therefore, despite the fact that it obtained better than expected earnings per share, revenues were lower, partly explained by the slowdown in the growth of new subscribers to Disney+.
Technically speaking, Disney is currently trading within a downward sloping wedge formation, which has led it to break down the 23.6 Fibonacci retracement level that acted as support. The loss of this level, combined with the mixed results could cause a further pullback in search of its next level of support.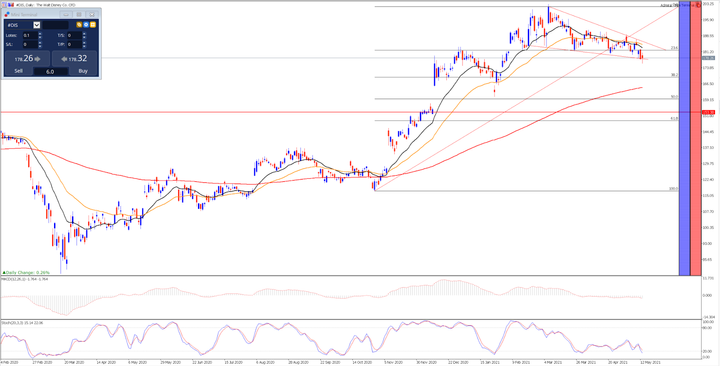 Source: Admiral Markets MetaTrader 5. Disney daily chart. Data range: from February 4, 2019 to May 14, 2021. Prepared on May 14, 2021 at 12:35 p.m. CEST. Keep in mind that past returns do not guarantee future returns.
Evolution in the last 5 years:
2020: 25.27%
2019: 31.90%
2018: 1.99%
2017: 3.16%
2016: -0.82%
Disclaimer: Any opinions, news, research, analyses, prices or other information ("information") contained on this video, constitutes marketing communication and it has not been ...
more