Disney Gives Disney + A Boost To Compete With Netflix And HBO
Remember these?
Loki
Falcon
Winter Soldier
Wanda Maximoff
It's clear that we are talking about Marvel and the new series that will be released in 2021.
If, to all this, we add:
The Mandalorian
Lando Calrissian
Obi Wan Kenobi
Then, we are no longer talking about Star Wars, we are talking about Disney (DIS), specifically about its streaming platform Disney +.
As announced last week, during the next few years it will premiere up to 20 series of these great cinematographic universes on this platform.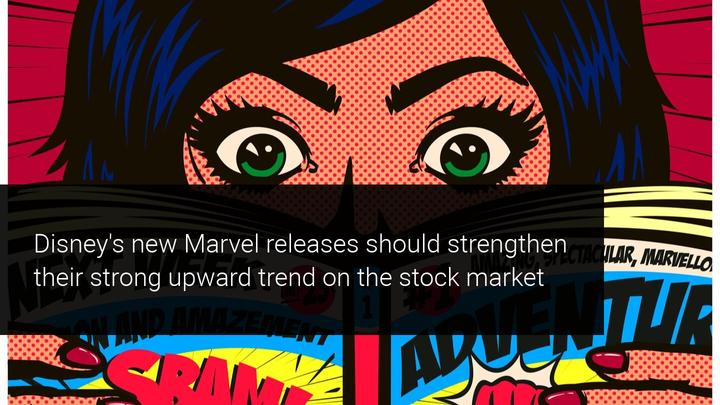 All this in addition to causing a rise in the price of the subscription to said service globally. It is also expected to generate an avalanche of new customers eager to consume this new product catalogue. Together with its more traditional offer aimed at the smallest of the home, this app is a great ally in these times of pandemic in which we spend more time at home due to restrictions on traditional leisure.
All these announcements make Disney + a serious competitor both for Netflix (NFLX) (which already took a hit when Disney recovered part of its catalogue that was available on Netflix) and for HBO. Although, recently Warner also announced that its next releases will be held simultaneously both in theatres and through their streaming service HBO Max.
This comes after Tenet's failure at the box office due to the pandemic, with the long-awaited premieres such as Wonder Woman and the one known as Snyder's cut from the Justice League.
These movements could also be part of the strategic plan that Disney is carrying out due to the problems that the pandemic is generating both in movie theatres and in its theme parks.
Technically speaking, we can observe a strong upward trend after marking annual lows at the beginning of the pandemic last March at $79.05 per share until reaching $179.39 per share on December 11 after making the announcement of its new catalogue with a rise of 13.59%.
Disclaimer: The given data provides additional information regarding all analysis, estimates, prognosis, forecasts or other similar assessments or information (hereinafter "Analysis") ...
more