Despite Major Volatility, Pot Stocks Went Up Last Week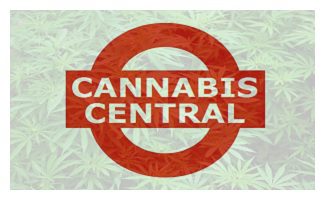 Despite the major volatility in the cannabis sector (see here) the munKNEE Pure-Play Pot Stock Index still went up last week.
Index Performance
The criteria for being included in the munKNEE Pure-Play Pot Stock Index is that the stock is consistently trading for a minimum of US$1/share and generates 100% of its revenue directly from the sale of cannabis products.
Generally speaking, the major surge in the price of marijuana stocks is based on the anticipation that, with the Democrats winning the two Senate seats in Georgia giving them a majority in the Senate, favorable Federal marijuana legislation will be passed allowing the Canadian marijuana companies access to the large American market.
The above being said, the Reddit forum WallStreetBets has turned its attention to the sector, which brought major volatility to the sector.
The Canadian Licensed Producer (LP) Category went up 1.9% last week with 5 of the 9 stocks within the category advancing of which 3 did by +10%, as follows:
Organigram (OGI): +60.3% to $3.75/share
Rubicon (ROMJF): +21.5% to $3.05/share
Tilray (TLRY): +12.8% to $29.00/share
Cronos, Aphria, Aurora, Valens, Hexo and Canopy changed prices over the past week by +2.2%, +1.6%, -2,5%, -3.3%, -4.6% and -6.1% respectively.
The U.S. Multi-State Operator (MSOs) Category went up 5.0% (adjusted) last week with 9 of the 20 constituents in the category advancing of which 4 did so by +10%, namely:
Green Thumb, Cresco, Ayr, TerrAscend and Curaleaf went up 9.8%, 8.2%, 6.6%, 6.4% and 6.2% respectively, while Medicine Man, Vireo Health and Columbia went down in excess of 5% by 9.7%, 7.2% and 5.7%, respectively. At the close of business on February 11th IM Cannabis consolidated its issued and outstanding common shares on the basis of one (1) post-consolidation common shares for every four (4) pre-consolidation common shares. As such the pre-consolidation price for its stock would have been $2.045/share representing an increase on a comparative basis of +4.6% for the week as opposed to a 317.3% increase (to $8.18) based on the the post-consolidation price. 8 other MSOs went up or down in price by 5% or less.
Further details regarding the equal-weighted munKNEE Pure-Play Pot Stock Index are as follows:
Only 30 stocks qualify for inclusion in the Index out of a total of over 225 (pure-play and ancillary) trading on North American exchanges.
The average market capitalization of the 30 constituents is US$1.5B, as follows:

10 have market caps ranging between $1.0B and $10.0B;
5 have market caps between $500M and $999M;
12 have market caps between $100M and $499M and
3 have market caps of less than $100M.
(For more extensive financial information, charts, news releases and articles, and up-to-the-minute stock prices click on the stock symbols provided by TalkMarkets. All currency amounts are in U.S. dollars. Go here to convert to another currency.)
Visit munKNEE.com and register to receive our free Market Intelligence Report newsletter (sample more