Danger Zone: Proofpoint Inc. (PFPT)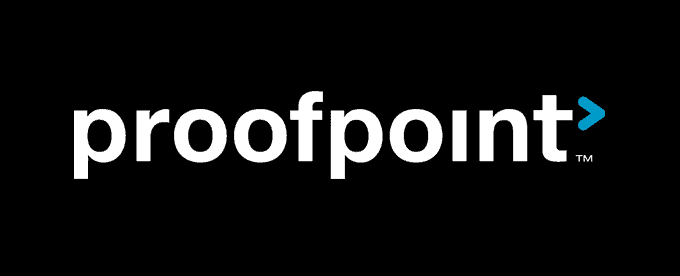 As hacks or data breaches seem to occur almost daily, the cyber security sector is receiving significant attention across the globe. We are seeing investors pile into this "sector theme" which has led many cyber security stocks to soar despite the fact they do not have a solid business. When we focus on fundamentals and cut through the "sector theme" noise, we find some weak links in the cyber security industry. We are putting one of them in the Danger Zone this week: Proofpoint Inc. (PFPT: $60/share)
Revenue Growth At The Expense Of Profit
Proofpoint was founded in 2002 to combat viruses and spam that was affecting email systems. Despite increasing the usefulness of its products, Proofpoint has not been profitable to date and it doesn't appear they will be anytime soon. Figure 1 shows that despite excellent revenue growth, Proofpoint's operating margins are headed in the wrong direction. Likewise, the company's after-tax profits (NOPAT) have declined from -$19 million in 2012 to -$61 million on a trailing twelve-month (TTM) basis.
Figure 1: Margins Are Deteriorating Fast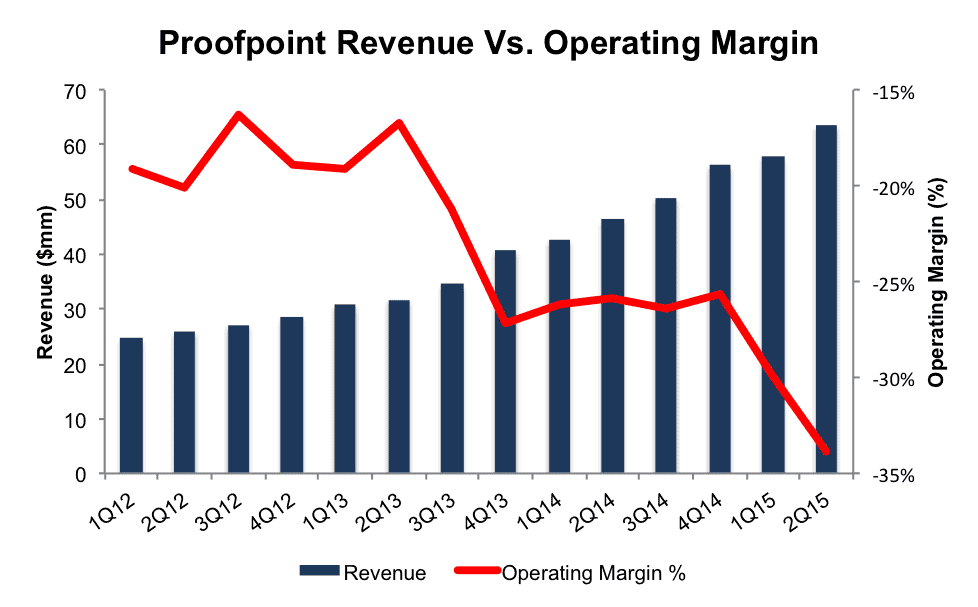 Sources: New Constructs, LLC and company filings
As can be seen in Figure 1, Proofpoint's goal of growing revenue has become increasingly costly to investors. Since 2012, revenues have grown at 36% compounded annually while sales & marketing, R&D, and general & administrative costs have grown at compounded annual rates of 36%, 45%, and 45% respectively.
Proofpoint also earns a bottom quintile return on invested capital (ROIC) of -19%. It's clear that Proofpoint's attempts to grow the business (revenue wise) have not been with profit in mind.
Email & Communication Security Is A Crowded Market
Similar to what we saw last week in our Danger Zone report on Marketo, the email & communication security market is littered with competition, both small and large. Unfortunately for investors in Proofpoint, each of the company's competitors are much more profitable, which gives them pricing power and operating flexibility.
Figure 2: Proofpoint Competitors Are Much More Profitable

Sources: New Constructs, LLC and company filings
Not only are these competitors more profitable, each of offers products that directly compete with Proofpoint. Microsoft recently acquired FrontBridge, Alphabet operates their own communication security, Intel owns McAfee, Cisco acquired Ironport, Hewlett Packard operates Autonomy, and Symantec, apart from being one of the leading internet security firms, provides numerous email and communication security products. Most importantly, these companies have the ability to bundle email and communication security into more robust product offerings. Proofpoint is stuck either providing a piece of the security puzzle or attempting to partner with another service provider to offer a full security solution.