E

Daily Stock Analysis: Greenbrier Companies (GBX)
A new portfolio of stocks I started building on September 8, named Vista, will select its second stock this coming weekend. Vista is the sixth portfolio I've built (at a one dividend dog per-week pace) since 2014. Six portfolios = VI for Vista!
Vista is planned to Look Ahead for Outstanding, Proven, Dividend Winners. (Like Aristocrats)
Today we'll review the second of five industrials sector stock candidates vying to be the third selection in the Vista portfolio.
My subject today is a railroad company named, Greenbrier Companies Inc. Its trading ticker symbol is GBX. This is my first ever report on Greenbrier Companies Inc. (GBX) for any of my dog of the week portfolios.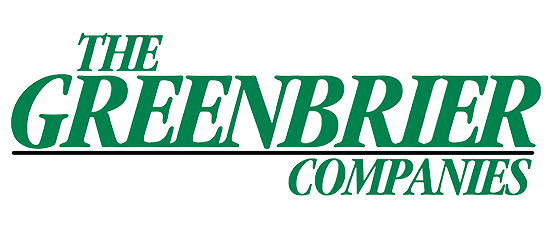 Greenbrier Companies Inc designs, manufactures, and markets railroad freight car equipment in North America and Europe, marine barges in North America, and provides wheel services, railcar refurbishment, and parts, leasing, and other services to the railroad industry.
Its reportable segments include Manufacturing, Wheels, Repair and Parts, and Leasing and Services. The company generates a majority of its revenue from the manufacturing segment.
The company owns or provides management services to a fleet of approximately 380,000 railcars for railroads, shippers, carriers, institutional investors, and other leasing and transportation companies.
The Greenbrier Companies, Inc. was founded in 1974 and is headquartered in Lake Oswego, Oregon.
I use three key data points to gauge dividend equities or funds like Greenbrier Companies Inc. (GBX):
(1) Price
(2) Dividends
(3) Returns
Those three basic keys best tell whether a company has made, is making, and will make money.
GBX Price
Greenbrier's price per share closed at $27.97 yesterday. A year ago its price was $29.99. Price fell $2.02 or just over 6.7% last year.
If Greenbrier's stock trades in the range of $14 to $40 this next year, its recent $27.97 price might rise by $5.03 to reach $33.00 by September 22, 2021.
Disclaimer: This article is for informational and educational purposes only and should not be construed to constitute investment advice. Nothing contained herein shall constitute a ...
more