Criticizing MLPs Helps Them
Wednesday's blog, Energy Transfer's Weak Governance Costs Them drew a record number of page views within a few hours of being posted. It's not just because Energy Transfer (ET) is a large, widely held MLP. Much of the writing in the sector is from cheerleaders who don't criticize the companies they follow, because it'll hurt their business model. Commentary is largely anodyne, and useless. Running an investment firm that doesn't have a complex web of relationships with its portfolio companies provides a wonderfully liberating writing environment.
Sometimes readers ask why we own a stock if we've just been critical of its management. It's possible to find a stock attractively cheap, and yet lament prior actions of its executives. That's often why it's cheap. ET is a well-run company. CEO Kelcy Warren has assembled a team that knows how to execute. If investors trusted him more, the stock would be higher. It's worth pointing out.
Pageviews on our blog reveal that investors find criticism far more helpful than sycophantic platitudes. For those who desire an irreverent spin on the energy sector delivered with rapier-like wit, follow @Mrs_Skilling, an anonymous and astute energy insider who will simultaneously educate and amuse you. Often, posts are laugh out loud funny.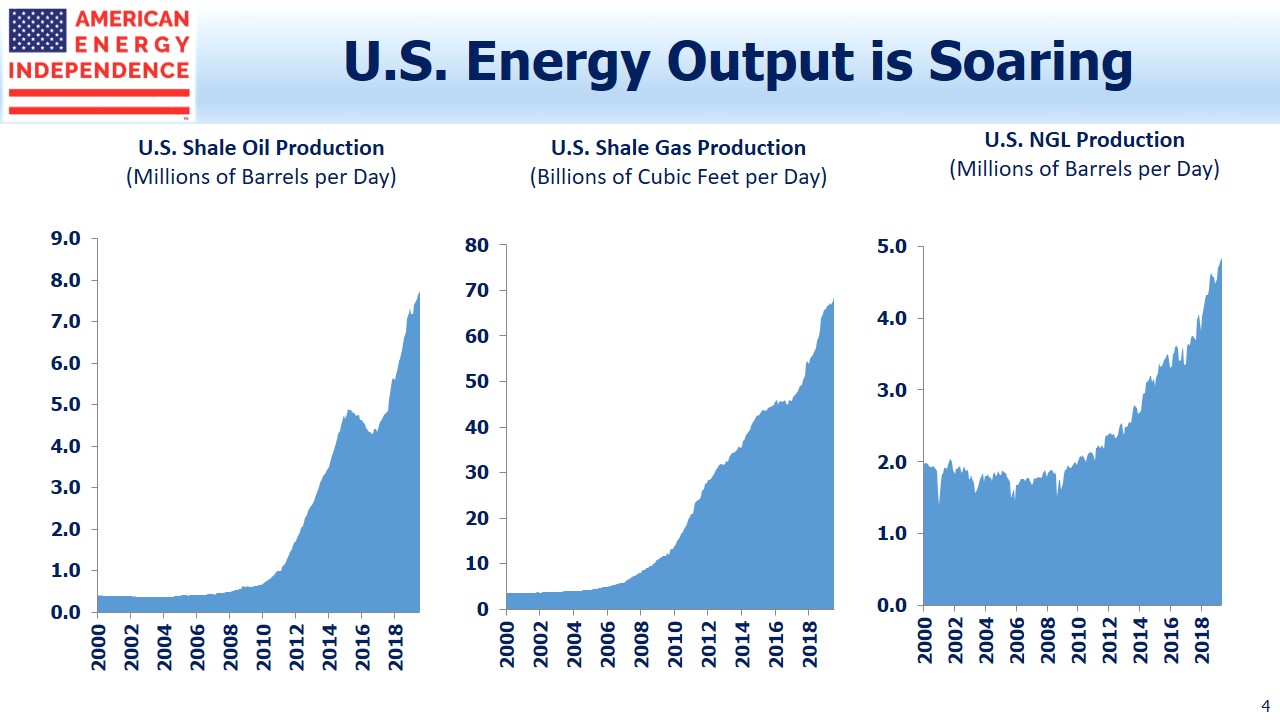 In case it gets lost in the cut and thrust of calling out bad management behavior, U.S. midstream energy infrastructure is a compelling investment opportunity. The Shale Revolution is almost entirely an American success story (see Why the Shale Revolution Could Only Happen in America). The technology behind fracking was developed in America because new business formation, access to capital and constant striving for success are more present here than anywhere. Add to those advantages an already substantial energy sector with thousands of skilled workers supported by extensive infrastructure.
Privately-owned mineral rights are an additional unique feature that allows landowners to negotiate with energy companies to extract what lies beneath on mutually beneficial terms. Mineral rights belong to the government all over the world, including in the UK, whose legal system is the basis for much of ours.
Disclosure: We are invested in ET.
The information provided is for informational purposes only and investors should determine for themselves whether a particular service or product is ...
more