COVID-19 Fears Boosting Remote Learning: 4 Stocks To Watch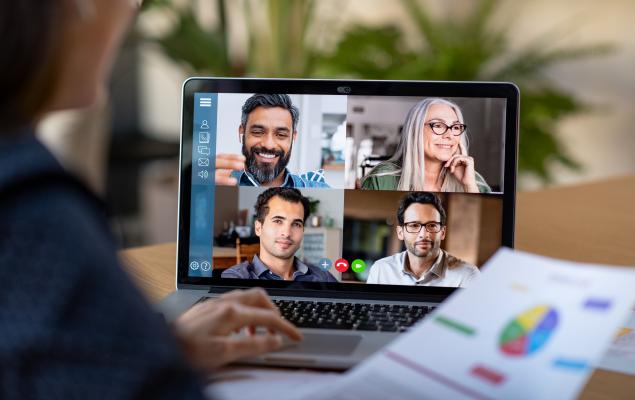 Image: Shutterstock
Coronavirus cases in the United States have been on the rise and there are no signs of it slowing down. This has seen people continuing with working and learning from home as efforts of reopening schools and offices have all flopped.
In fact, schools that had opened are shifting students back to remote learning as both teachers and students are going into quarantine after getting infected by the virus. Per the data from Johns Hopkins University, coronavirus cases in the United States crossed the 12 million mark on Nov 21, with deaths rising at an alarming rate.
COVID-19 Cases on the Rise
The United States has been reporting an increasing number of coronavirus cases over the past month. On Nov 24, the country reported the highest number of COVID-19 deaths in a single day since early May, with over 2,100 casualties. The highest single-day toll was recorded on Apr 15 when 2,603 people had died.
This has once again brought back fears among millions. Although some positive news has come on the vaccine front, fears will continue to reside till a vaccine is formally approved and doses reach people. Naturally, parents and students are concerned about visiting campuses. Although public education is among Americans' top priorities, most students feel that they should continue their education through some form of distance learning.
Schools Closing Down Across the Country
According to a USA Today report, millions of students will resort to remote learning from this week. In several cases, schools have decided to close down as a number of teachers are getting infected by the virus and are in quarantine.
Last week, Kentucky's governor announced that all schools across the state will close down effective this Monday. The announcement came just days after a similar decision was taken in Michigan. Also, New York Mayor Bill de Blasio last week ordered the closure of all schools and asked students to go back to remote learning.
Disclosure: Zacks.com contains statements and statistics that have been obtained from sources believed to be reliable but are not guaranteed as to accuracy or completeness. References to any specific ...
more