Coronavirus: How The Pandemic Could Play Out In 2021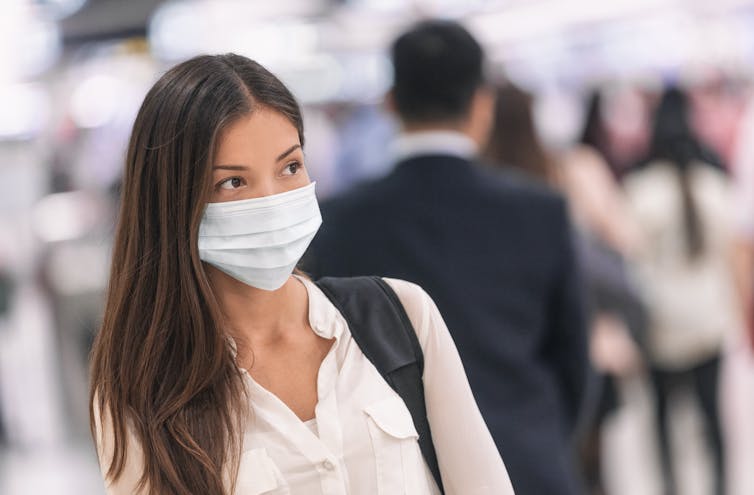 Vaccines for COVID-19 are now being rolled out, but in some parts of the world, this good news has been tempered by the emergence of new, potentially more infectious strains of the virus. Exactly how the pandemic will evolve has become more uncertain.
Certainly, the next three or so months will be challenging, and a virus-free life is probably some way off. Some things may not return to how they were before.
Predicting exactly how things will play out is difficult, but there are some things we can forecast with a relative degree of confidence. With that in mind, here's what we can expect from the coming year.
What impact will the new strain have?
There's currently only limited information about the new viral strain. Although yet to be confirmed, it appears to be more infectious, but not to lead to more severe disease or be able to evade vaccine-derived immunity.
However, the variant suggests the virus is able to produce significant mutations, and further mutations could change the course of the outbreak. Suppressing the pandemic quickly therefore has become an even more urgent task.
Stricter restrictions on behaviour are likely to last well into the new year, and we may need further restrictions to control the virus if it is indeed more infectious.
How long until we see the vaccine's effects?
Producing enough vaccine doses is a big task – production might hit a bottleneck. Even assuming we can make all we need, immunising people will take many months.
In the UK, GPs are rolling out vaccines, and an average English GP looks after nearly 9,000 people. Assuming GPs work eight hours each day, need 10 minutes to vaccinate someone, and each patient needs two shots, it would take them more than a year to see all their patients. Others, of course, will help with the roll-out, but this shows the size of the task. Delays will be unavoidable.
Additionally, the two doses of the Pfizer (PFE) vaccine need to be given 21 days apart, with full immunity arriving seven days after the second jab. Other vaccines – such as AstraZeneca's (AZN) – require an even longer period between doses. It will take at least a month (if not more) to see the full effect in each vaccinated person.