Chubb Unlocking The Trend
For longer-term stock investors, Chubb (CB) is now one stock unlocking the bullish trend and likely to develop momentum as it does so for several reasons.
First, this is yet another stock which has bucked the recent move lower in the primary indices, maintaining its price around the $144 area, and as such is likely to perform well, as the primary markets recover and pick up bullish sentiment once more. In addition, the recent weekly sideways price action has also developed a strong level of potential support in the $145 area with the stock now trading at $146.39 at time of writing.
Second and equally important, we are now moving firmly away from the volume point of control as shown with the yellow dashed line, and where the heaviest concentration of volume sits. Until recently, this was the fulcrum of the market where price had been in agreement. Now bullish sentiment prevails driving the price higher. Furthermore, once we approach $148 per share and beyond, volume on the histogram falls away which should allow the stock to drive through this area and on towards $156 and higher in the longer term.
Volume remains supportive and with only minor resistance ahead at $147.20, and with the trend monitor indicator remaining firmly blue, this stock looks set to continue higher. Last time around EPS of $2.54 comfortably beat market forecasts of $2.49 helping to provide further positive momentum for the stock.
(Click on image to enlarge)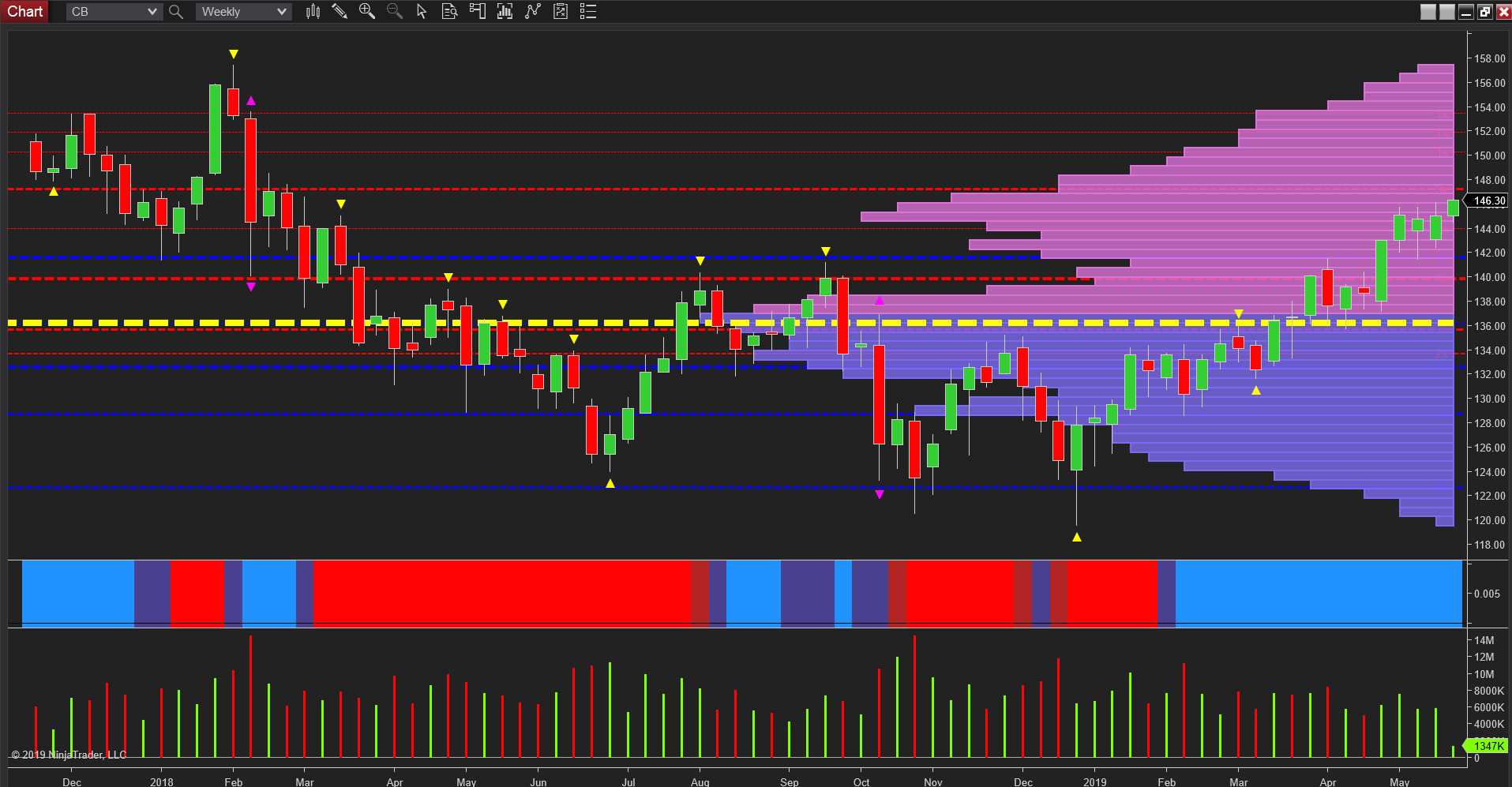 Disclaimer: Futures, stocks, and spot currency trading have large potential rewards, but also large potential risk. You must be aware of the risks and be willing to accept them in order to invest in ...
more