China Stock Chart Breakout Alert: Weibo, Sohu
The Chinese economy is coming back quicker than the U.S. economy. This is because they are allowed to put in stricter measures on their population to keep Covid-19 at bay. With this in mind, many Chinese mid-cap companies are still trading near 52 week and multi-year lows. They are highly undervalued based the recovery levels seen both in the Shanghai as well as Nasdaq markets. This is a China stock chart breakout alert on both Weibo Corp (WB) and Sohu.com (SOHU).
Both Weibo Corp and Sohu.com have been trading in classic bullish consolidation patterns for multiple months, they each are on the verge of major breakouts. Each with likely upside of over 25% in the near-term. Below is the China stock chart breakout alert on Weibo Corp. When the stock gets above $34.00, look for a move all the way north of $41.00 within a week.
(Click on image to enlarge)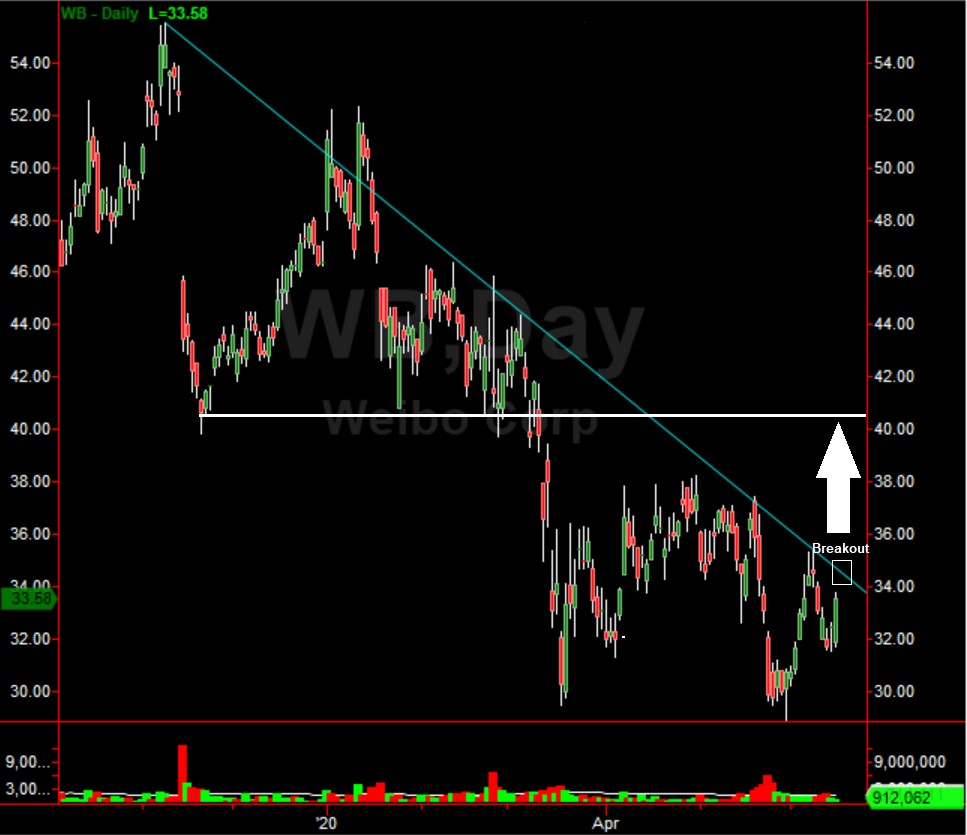 Shares of Sohu.com are have been putting in a classic bull flag and are near a major breakout. Any daily close above $8.75 triggers the massive breakout with upside as high as $12.00. This is a classic China stock chart breakout alert on Sohu.com, a stock that has lagged everything but is in a better economic place that most of the U.S. based names that have rallied 50-100% already.
(Click on image to enlarge)