E

Cannabis Central: MSO Pot Stock Sub-Index Declined 7.4% Last Week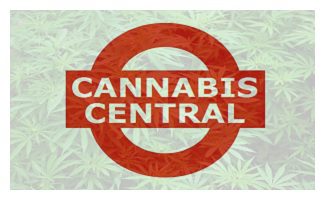 The American Multi-State Operators (MSOs) component of the vertically integrated munKNEE Pure-Play Pot Stock Index has gone up 57% since the beginning of 2021 and up 32% since the beginning of February but was down 7.4% this past week. This article identifies the winners and losers and the reasons behind their movements.
(For more information on the reason(s) behind the changes outlined below you are urged to click on the stock symbols provided by TalkMarkets, where additional information is provided. All currency amounts are in U.S. dollars. Go here to convert to another currency.)
MSO Pure-Play Pot Stock Index Performance
The criteria for being included in the munKNEE MSO Pure-Play Pot Stock Sub-Index is that the constituents are Multi-State Operators that consistently trade for a minimum of US$1/share and generate 100% of their revenue directly from the sale of cannabis products.
Only 3 of the 21 constituents in the sub-index advanced last week, as follows, with price changes for the month of February in brackets:
HempFusion (CBDHF): +12.7% (new) to $3.38/share

The Depository Trust Company approved its common shares for trading and servicing through DTC's electronic book-entry system.

Indus Holdings (INDXF): +10.3% (+73.0%) to $1.92/share

Acquired Lowell Herb Co., a leading California cannabis brand that manufactures and distributes distinctive and highly regarded premium packaged flower, pre-roll, concentrates, and vape products, and its Lowell Smokes trademark brands, product portfolio, and production assets from The Hacienda Group for US$39.0 million.
In connection with this acquisition, the Company will be changing its corporate name to Lowell Farms Inc. and begin trading on the Canadian Securities Exchange (CSE) under the ticker symbols LOWL and LOWL.WT, and on the OTCQX, under the ticker symbol LOWLF, effective on March 5, 2021,

Vireo Health (VREOF): +0.3%(+41.2%) to $3.21/share

Completed a major expansion of its cultivation and processing facility south of Tucson, AZ, which will increase the output capacity of cannabis flower by at least fivefold.
Its subsidiary company, MaryMed, LLC, has completed its previously-announced capacity expansion initiatives in the state of Maryland and has also received regulatory approval to open its first retail dispensary in Frederick, Maryland.
Has purchased cannabis licenses in Nevada which will allow the company to cultivate and produce medical and adult-use cannabis products in the state.
Visit munKNEE.com and register to receive our free Market Intelligence Report newsletter (sample more