E

Cannabis Central: Momentum Pot Stock Portfolio Continued To Out-Perform Last Week
---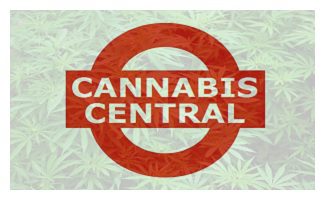 For the past 12 months I have been tracking the performance of 25 pot stocks that meet the criteria* for inclusion in the munKNEE Pure-Play Pot Stock Index and writing daily articles on the performance of the index, each of the 25 constituents and each of the 3 sector categories the constituents operate in (see here).
I was so impressed with what I was seeing I created my own personal pot stock portfolio back in June consisting of the 11 best performing "momentum" stocks in the sector up until that time based on the assumption that their out-performance was due to the companies being well managed, well-financed, and executing their respective business plans to a "t". In addition, I was very impressed with the quarterly financial/operating results reported by the companies over that time period.
I couldn't be happier with the results. As highlighted in a previous article, my portfolio went UP 125.6% in the ensuing 5 months (July through November) with the portfolio advancing month-over-month since then with not even one constituent declining in price.
Below is an update on how the portfolio constituents performed last week, in descending order, and a comparison to the Pure-Play Pot Stock Index itself.
In total, the portfolio was UP 6.1% last week and that compares favorably with that of the munKNEE Pure-Play Pot Stock Index which was up "only" 5.3%. Also of note, only 1 stock went down in price in the portfolio compared to 6 in the Index suggesting that the portfolio is less volatile than the Index.
Visit munKNEE.com and register to receive our free Market Intelligence Report newsletter (sample more