E

Cannabis Central: Another Day (Thursday), A Further Decline
Marijuana stocks declined further today (-1.3%) and are now down 3.4% for the month. As can be seen in the table below, decliners outnumbered gainers by a large number. This post outlines the reasons why 3 stocks experienced double digit moves.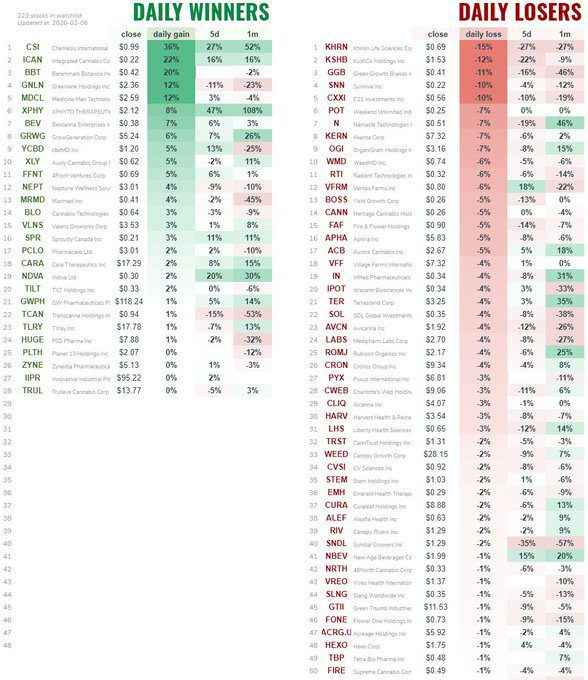 The cannabis market consists of 319 publicly-traded companies of which the vast majority trade for less than $1/share and it is acknowledged that even small changes in the price can have a very large affect on the percentage change. Because of the aforementioned, this post only highlights those stocks that trade above $1/share.
Today's Major Winners & Why
Greenlane Holdings Inc. (NASDAQ: GNLN) +12%

the stock traded up based on improved market sentiment for companies supplying the cannabis accessories market.
Today's Major Loser & Why
KushCo Holdings Inc. (OTC: KSHB) -12%

announced today that it has entered into definitive agreements with investors for the purchase and sale of 10,000,000 units with gross proceeds of the offering, net of expenses, expected to be approximately $16 million which should help the company offset a liquidity crisis.
This article discusses small-, micro- and nano-cap stocks so do your own careful due diligence. Visit munKNEE.com (A ...
more