E

Canbud: The Only Company In The Hemp CBD, Mushroom And Plant-Based Product Sectors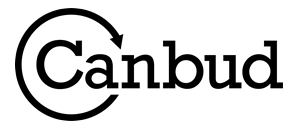 In the space of six months since its public listing Canbud Distribution Corporation (CSE: CBDX; FSE: CD0) has entered into 3 product categories, namely: unique cultivation of hemp for cannabinoids (CBD) production, research and development of mushrooms for both psychedelic pharmaceuticals and non-psychedelic nutraceuticals, and the commercialization of plant-based food products.
(1) Hemp Cannabinoids (CBD)
Canbud has developed a way to clone hemp plants such that they grow faster, result in greater yields per year than traditional methods, as well as maintain a consistent strain and CBD percentages in each crop.
Last December, Canbud was granted a Federal Sales license for medical purposes by Health Canada and this license provides the company with numerous avenues for revenue generation as it is able to sell cannabis products to registered medical patients.
According to a recent report by ArcView Market Research and BDS Analytics, the global licensed dispensary sales of medical cannabis will reach US$13.6B by 2024, growing annually at a rate of 24.5%, with the U.S. market comprising 73% of the global market.
(2) Mushrooms for both Psychedelic Pharmaceuticals and Non-Psychedelic Nutraceuticals
In 2018, the U.S. Food and Drug Administration provided "breakthrough therapy" status for psilocybin - a chemical alkaloid that induces psychedelic effects found in "magic mushrooms" - in the treatment of clinical depression and, in December, 2020, Canbud entered the psychedelic pharmaceuticals and non-psychedelic nutraceuticals markets. It acquired a 2-acre psychedelic mushroom production site near Negril, Jamaica with an allowance for expansion of up to 20 acres providing the company with an approved, low-cost operation that can serve both the local and export markets. It also includes plans to build a cultivation and operations facility of up to 40,000 square feet. Construction began on the psilocybin facility there in early February.
Visit munKNEE.com and register to receive our free Market Intelligence Report newsletter (sample more