Cadillac Loses 150 Dealers After GM Asks Them To Upgrade Stores For Electric Vehicles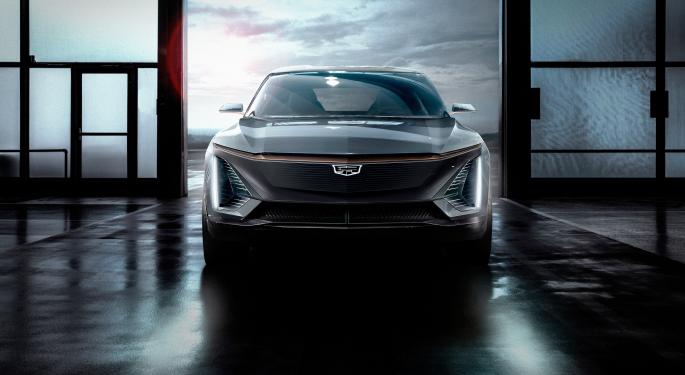 Image: Courtesy of Cadillac
About 150 Cadillac dealers are leaving the brand to avoid costly changes they would need to make to sell electric cars, the Wall Street Journal reported Friday evening.
What Happened
The dealers decided to end the partnership with Cadillac after General Motors Company (GM)'s recent proposition. GM offered dealers to either let the auto company buy them out, with offers reportedly ranging from $300,000 to $1 million, or upgrade their stores for electric vehicles, which would cost roughly $200,000.
Why It Matters
The dealers' exit reflects the skepticism dealers have towards electric vehicles, in contrast to investors' enthusiasm. A representative of an advisory company for dealers said, "The way dealers make money selling electrics will be different than selling combustion-engine vehicles. There will be an opportunity for [automakers] to rethink their franchise models," according to WSJ.
One of the dealers who decided to stay and upgrade the dealership shared modest optimism about EVs: "I'm not 100% convinced electric cars will be the silver bullet everyone says they will be, but I do think they will become an important part of the business. We're looking to get bigger and, hopefully, be around for the future."
What's Next
GM plans to launch its first all-electric Cadillac Lyriq in 2022, the company announced in August.
Price Action
GM shares went 0.045% up and closed at $44.42 in the after-hours session.
© 2020 Benzinga.com. Benzinga does not provide investment advice. All rights reserved.