Bull Of The Day: Micron
Earnings estimates for Micron Technology (MU - Free Report) had already been heading higher before its Q4 fiscal 2019 report last week. And after a nearly 17% EPS beat, the stock is now a Zacks #1 Rank again.
Micron reported a non-GAAP EPS of 56 cents, which surpassed the Zacks Consensus Estimate of 48 cents. This is significantly lower than the year-ago quarter's figure of $3.53 and that explains the rebound in shares in Q3 as investors and analysts did the math on the memory demand slow-down and trade war impacts and priced-in a potential trough and turnaround.
Micron's revenues of $4.87 billion in the quarter under review exceeded the Zacks Consensus Estimate of $4.52 billion but dropped around 42% on a year-over-year basis.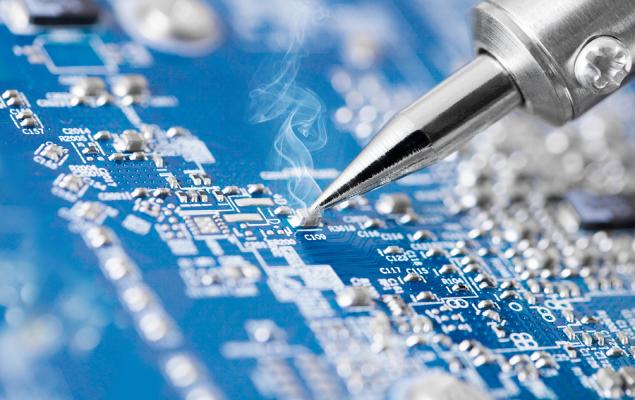 Although the company suffered a drastic year-over-year fall in revenues and earnings, its better-than-expected fourth-quarter fiscal 2019 results coupled with an improved 2020 outlook for DRAM are making investors hopeful.
DRAM and NAND prices had fallen substantially in the past year as customers built up inventory levels and demand dried up. Many analysts who track the prices of memory products and demand have been plotting out the slowly-forming bottom and recovery.
However, the uncertainty hovering over trade and the economy is a major overhang on the company. Restriction on sales to Huawei negatively impacted the Micron's revenues in their final quarter of FY19.
Further, the company fears a worsening decline in sales to Huawei over the coming quarters in case it fails to secure the license to ship additional products to Huawei or if the trade ban is not removed.
Notably, the company's weak earnings and gross margin guidance for fiscal 2020 is a point of concern. The company projects earnings in the range of 39-53 cents per share for the fiscal first quarter. The mid-point of 46-cents is significantly below the current Zacks Consensus Estimate of 52-cents.
So far, the EPS consensus for the current quarter ending in November has only been notched down from 52-c to 51-c.
Kevin Cook is a Senior Stock Strategist for Zacks Investment Research where he runs the TAZR Trader and more