Bull Of The Day: Meridian Bioscience (VIVO)
Meridian Bioscience (VIVO Quick Quote VIVO - Free Report) is a $900 million provider of diagnostic test kits for gastrointestinal and respiratory infectious diseases. The company is expected to grow sales 18% this year to $300 million. And as EPS estimates rise to $1.19 after COVID uncertainty, it's back to a Zacks #1 Rank.
VIVO delivered a beat-and-raise September quarter (its Q4-FY20) in November, then in December announced submission of its application for Emergency Use Authorization (EUA) to the FDA for the company's SARS-CoV-2 molecular diagnostic test on the Revogene platform. The company also received $1 million in NIH funding for its diagnostic test launch.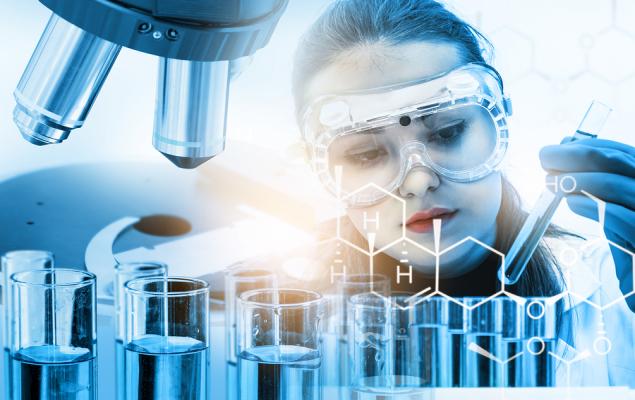 Meridian Guides Higher
On January 7, the company announced that it expects Q1-FY21 revenue to be approximately $92 million, compared to $47.4 million in the year ago quarter, reflecting an increase of approximately 94%. This growth is being driven by COVID-19 product related sales in the Life Science segment where revenue is expected to be approximately $62 million for the quarter, over 15% higher than current consensus.
Commenting on the news, Piper Sandler analyst Steven Mah reiterated an Overweight rating and $26 price target on VIVO shares after the company reported preliminary Q1 revenue well above Street expectations.
The analyst expects that COVID-19 testing will be durable, even with effective vaccines, as the country expands large-scale population testing to safely reopen the economy. Mah also believes Meridian's shift to re-investing in internal R&D and acquisitions has positioned them well for long-term growth.
Since I love to research, invest in and talk about all kinds of medical science companies, be sure to catch my recent coverage of the CRISPR stocks like Editas Medicine (EDIT Quick Quote EDIT - Free Report) and CRISPR Therapeutics (CRSP Quick Quote CRSP - Free Report) -- and the investor who beat everyone else at accumulating large positions in them...
Disclosure: I own shares of QDEL, HOLX, and VIVO for the Zacks Healthcare Innovators portfolio.
Kevin Cook is a Senior Stock Strategist for Zacks Investment Research where he runs the more