Bull Of The Day: Huron Consulting (HURN)
Huron Consulting Group Inc. (HURN - Free Report) is cashing in on the hot economy. This Zacks Rank #1 (Strong Buy) is expected to see double-digit earnings growth in 2019.
Huron is a consulting company that specializes in serving clients in the healthcare, higher education, life sciences, and commercial sectors.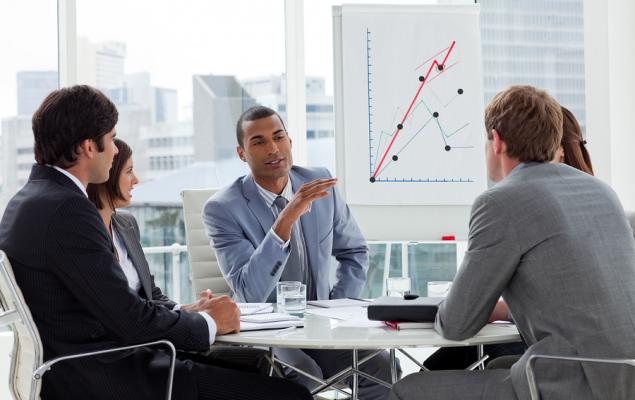 It's clients consist of more than 450 health systems, hospitals and academic medical centers as well as more than 400 colleges, universities and research institutions. It has also served hundreds of Fortune 500 and midsize commercial businesses along with 125 life sciences organizations.
Another Beat in the Second Quarter
On July 30, Huron reported its second-quarter results and beat the Zacks Consensus Estimate by 16 cents. Earnings were $0.76 versus the consensus of $0.60.
It was the second earnings beat in a row.
Revenue jumped 11.7% to $220.8 million from $197.5 million a year ago thanks to a strong performance in its Healthcare and Education businesses.
Healthcare is the company's largest segment by revenue year-to-date, with 46% of the total revenue. Year-to-date, Business Advisory was 28% of the total and Education was 26%.
The average number of full-time billable consultants rose 11% to 2,362 from 2,127 in the year ago quarter. The average billing rate per hour for full-time billable consultants was $206, up from $205 in the second quarter a year ago.
Raised Full Year Revenue Guidance
Given the strong numbers in the second quarter, Huron raised its full year 2019 revenues before reimbursable expenses to a range of $830 million to $860 million, up from the previous guidance of a range of $800 million to $840 million.
The analysts liked what they heard as 3 earnings estimates have been raised for 2019 in the last 60 days pushing the Zacks Consensus up to $2.50 from $2.38.
That's earnings growth of 20.2% as the company only made $2.08 last year.
Shares Continue to Rally
Although shares are up "only" 19.3% year-to-date, over the last 2 years they've gained 78.5%.
Disclaimer: Tracey Ryniec is the Value Stock Strategist for Zacks.com. She is also the Editor of the more