Boeing Slides After Missing Earnings, Burning More Cash Than Expected
While the results were a little worse than expected, the report was the first in a while that didn't include a messy array of unusual items. "So all in all, there was a little less drama" although one exception was a $318 million charge related to problems at a supplier in the program to replace Air Force One jets.
Looking ahead, CEO Dave Calhoun says Boeing expects 2021 to be a "key inflection point" for the aviation industry as Covid-19 vaccines gain ground. The recovery will be gradual, with passenger traffic expected to return to normal in the 2023-2024 time frame.
The company is still working on 737 Max "electrical issues" that have forced a suspension of deliveries. While a fix isn't expected to be cumbersome, that's a big watch item for investors since the Max is the company's best-selling plane.
Investors were clearly less optimistic, and the stock dropped modestly in premarket trading on the latest disappointing cash burn numbers from the company.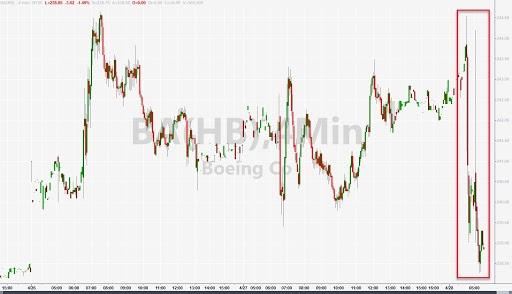 Boeing Q1 invest presentation below (pdf link here).