Better Odds With Pipelines
The mood at the 2019 Midstream Energy Infrastructure Conference was noticeably more positive than in the past couple of years. Perhaps relocating from Orlando to Las Vegas helped. Hope for positive financial outcomes is in the local DNA, and pipeline investors could smugly remind themselves that the best odds were not in the casino. Attendance seemed to be higher than in the recent past, and demand for one-on-one meetings with management teams (the point of attending for many, including ourselves) was reportedly up sharply.
Investors keep pounding away on planned growth capex, and companies are generally responding by guiding to less spending this year and next while still emphasizing their slate of attractive opportunities. We checked our assumptions underlying The Coming Pipeline Cash Gusher in several meetings and still see a substantial jump in industry free cash flow over the next three years.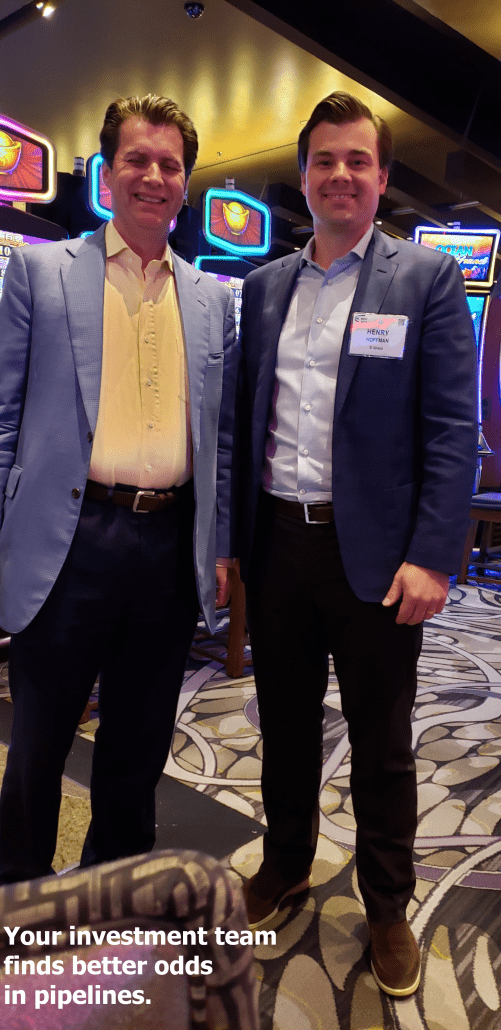 New pipelines are becoming harder to build. New York recently blocked a natural gas pipeline planned by Williams Companies (WMB) because of environmental concerns, although WMB plans to reapply. Canada is becoming a more difficult and expensive place in which to build (other than in oil-rich Alberta). Enbridge (ENB) went as far as to say they wouldn't attempt a new, greenfield crude oil pipeline in Canada. They regard the permitting process as capricious, hijacked by a small minority of vocal environmental activists that don't reflect the public interest.
Impeding new construction simply increases the value of the existing asset base. It also means that today's dominant firms will maintain their market positions in the future; this is not an industry where a disruptive start-up has realistic prospects.
It also creates an unusual alignment of interests between anti-fossil fuel, environmental activists and investors who are clamoring for a greater return of cash to owners. Both are opposed to new spending, albeit for different reasons.
Disclosure: We are invested in ENB, EPD, ET, TELL and WMB.
SL Advisors is the sub-advisor to the Catalyst MLP & Infrastructure Fund. To learn more about the Fund, please click more