Bear Of The Day: Illumina (ILMN)
Illumina (ILMN Quick Quote ILMN - Free Report) is the maker of the premier technology platform for genomic sequencing. While their million-dollar NGS (next-generation sequencing) machines are always in demand from biotech companies, universities, and other genetic researchers, the past year of the pandemic put a noticeable dent in sales and profits.
This is a bit ironic since rapidly sequencing the genome of the coronavirus has been the key to developing vaccines in such a short time.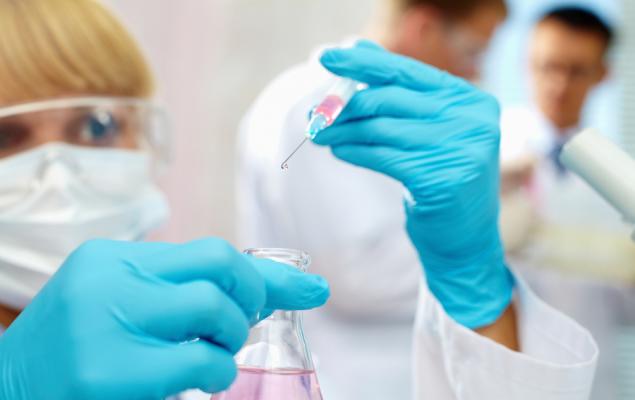 Image: Bigstock
After a projected 33% drop in EPS for 2020 from $6.57 to $4.39, profits for ILMN are expected to bounce back to $5.82 in 2021.
But recently, an analyst from Piper Sandler slashed EPS estimates for the first half of the year, cutting Q1 to $1.10 from $1.53 and dropping Q2 even more from $1.75 to $1.20.
These downward estimate revisions were inspired by the company's revelations at the JPMorgan Healthcare Conference on January 11 where Illumina guided FY21 adjusted EPS to $5.10-$5.35, vs. the prevailing consensus of over $6.50.
Illumina also guided revenues lower for the year, offering a view of $3.79 to $3.88 billion, vs. a consensus of over $3.95B.
So what should investors make of the stock recovering to all-time highs above $405?
One persistent driver for shares is the urgent demand for its proprietary technology. Here's how the company describes its current focus and mission...
In these unprecedented times, there are no borders, countries, mine, or yours. There's only one focus: how do we stop COVID-19. As the world's leader in next-generation sequencing, our technology helps power the heroes working around the clock to track transmission, conduct surveillance, develop therapies and vaccines, and protect our neighbors around the globe for years to come.
At the JPM shindig, Illumina also announced its latest innovation, Illumina Connected Analytics for "transforming genomic data bottlenecks into catalysts."
Disclosure: I own shares of EDIT for the Zacks Healthcare Innovators portfolio.
Kevin Cook is a Senior Stock Strategist for Zacks Investment Research where he runs the more