Back To The Future With Private Investments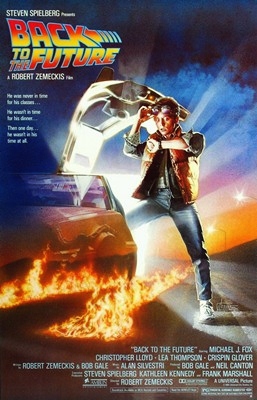 Image source Universal Studios via Wikipedia
I often feel like the financial markets are crumbling around me. It's not their price levels that trouble me, but their health. The capital markets are a tremendous boon to humanity. However, intrusive central bank and government policies seem to increasingly strangle the golden geese of capitalism and free markets. Some argue that the neurotic obsessions with market stability are killing active investment management and disarming the very mechanisms that make financials markets invaluable. Decline is inevitable; the only question is whether it comes slowly or as a quick collapse. While I'm sympathetic to this perspective, what if we humans are better and smarter than credited? What if the investment markets aren't dying but evolving to circumvent the unwanted barriers?
Let's face it, it's hard being human. The world is highly complex, fret with imperfect information. It's difficult to make sense of things. Often times, multiple explanations can seem just as plausible given the same set of facts. As conceptual animals, chaos is paralyzing and uncomfortable. Perhaps this is why we seek narratives; they help explain phenomena and enable action. However, even the most water-tight narrative can spring a leak given new information or a different perspective. I'm beginning to see the expansion of private investments markets in this light. I had viewed their growth as negative at first but now think differently.
If it Bleeds it Leads
Investing today is as hard as it's ever been. Bond yields are the lowest in history. Equities appear overvalued. Alpha—the amount of excess return available to active investment managers—is a mere fraction of what it had been. Everything's gone passive. There's no return to be had no matter how hard one tries. Why is this happening?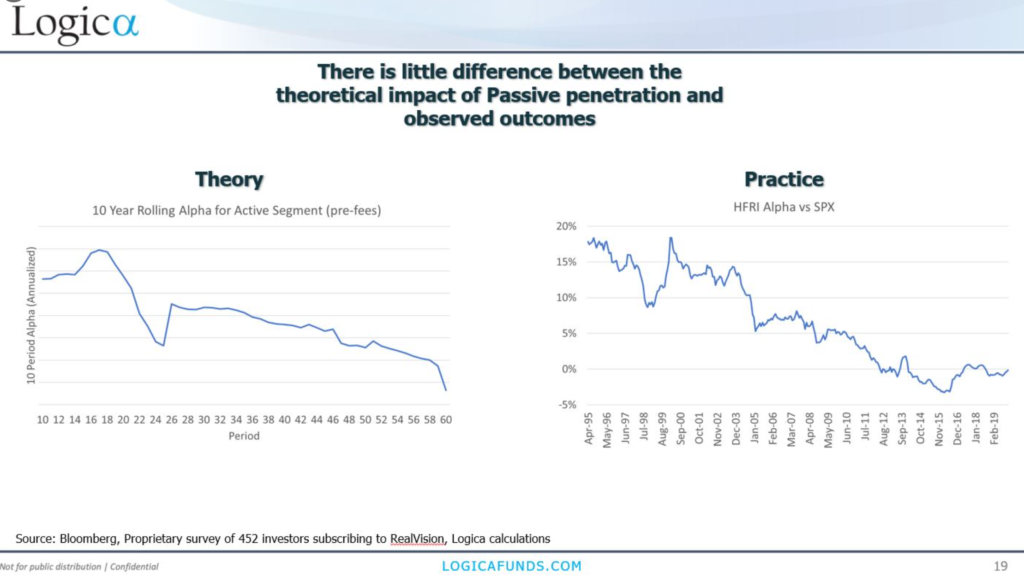 Active manager "alpha" has been falling for decades in equity markets.
Source: Logica Capital Advisers, LLC
To some, these conditions indicate the market's demise. Central bank intervention has reached such a large degree that the capital markets can no longer function properly. They're rigged to rise. Stripped of the freedom to fluctuate, investment markets can no longer provide the critical price signals they are designed to deliver.