ARCC, GBDC, ORCC Are All Trading At A Discount And Paying Over 10%
The coronavirus pandemic and resulting financial crisis turned investors either for or against different stock market sectors. Tech, biotech, drug companies, and large-cap retailers landed on the "loved by investors" list. Energy, financials, and even utilities fell out of favor and remain down for the year, even as the major indexes stay at or near record highs.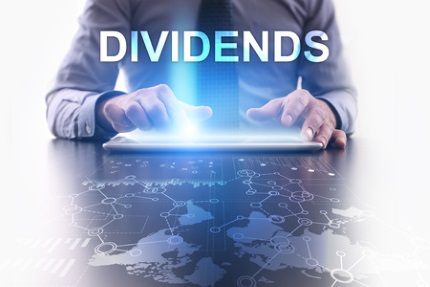 Business development companies (BDCs) are a small sector that has fallen off the radar of most investors. That's a pity, because the sector includes stocks that pay attractive yields with significant capital gains potential.

BDCs provide debt and equity capital to small and medium-sized corporations. They operate under special rules that allow a BDC not to pay corporate income tax as long as 90% of net income is paid out to investors as dividends. The rules governing BDCs limit a company to debt of no more than two times equity. Most BDCs target debt of 1.0 to 1.5 times equity.
At the start of the pandemic, there was an expectation that a large portion of BDC clients would not be able to make scheduled loan payments. That assumption proved mostly wrong, and BDCs found that many portfolio companies were looking for business guidance and more capital. The extra money allowed small companies to keep operating and to take advantage of any opportunities created by the crisis.
Looking now over the BDC universe, the goal is to find those companies that did not cut dividends, have strong dividend coverage from net investment income (NII), and leave room for share price appreciation to get back to pre-crisis levels. Here are three BDCs to consider.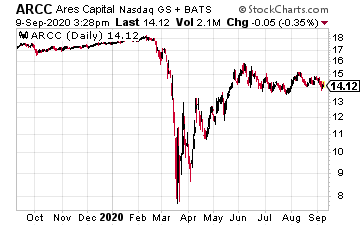 Before the crash, shares in Ares Capital (ARCC) traded for over $19 per share. Currently, the stock is just above $14.
The Ares dividend has been steady: the 2020 second-quarter net investment income of $0.39 per share came up just short of the dividend, but remember that much of the economy was shut down for a large part of the quarter.
Disclaimer: The information contained in this article is neither an offer nor a recommendation to buy or sell any security, options on equities, or cryptocurrency. Investors Alley Corp. and its ...
more