Apple's Stock Trading 50% Above Its SMA – Buy The Dip?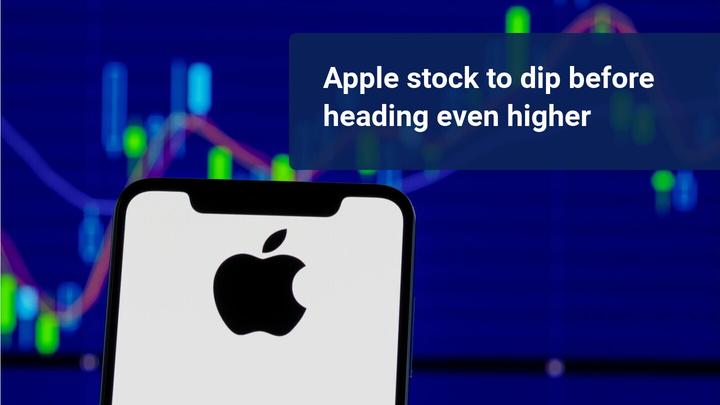 Not only have Amazon (AMZN), Google (GOOGL) and Facebook (FB) delivered strong financial results for the last quarter, but Apple (AAPL) has as well.
Besides strong quarterly numbers, Apple also announced a 4 to 1 split – which seems to have been an initial catalyst for a climb to new All Time Highs and a push of the market capitalization last week close to 2 trillion USD. But it is now in an extended phase with the stock trading nearly 50% above its SMA(200) – is a short-term bounce around the corner?
Apple beats expectations, on its way to a 2 trillion USD market cap
For the fiscal third quarter, the company announced a historically strong quarter, including $59.7 billion in revenue against $52.25 billion estimated and double-digit growth in its products and services segments, despite seeing its operations disrupted by the coronavirus pandemic, including store closures in the first and second quarter of 2020.
Besides that, Apple announced a profit of $11.25 billion against a $10.04 billion profit reported in the same quarter of last year and Earnings per Share (EPS) of $2.58 against $2.04.
As a result, the stock saw an acceleration of its already extended rally, pushing to new All Time Highs with the market capitalization of the company reaching close to 2 trillion USD.
But what's probably of greater interest: Apple disclosed that it now has $193.817 billion in cash, up from the second quarter, when the company reported a $192.8 billion cash pile.
While it remains to be seen whether a second wave of the Corona pandemic will hit and whether the result will be a massive economic lockdown around the globe, it seems to be clear that Apple could be in a very favourable position in regards to extending its reach in core technical areas in research and development if another set of circumstances hits in which "Cash is King".
Still, recent developments between the US and China pose a threat for a short-term correction, which could push the stock back towards, and probably even below, 400 USD (before the 4-to-1 stock split).
Disclaimer: The given data provides additional information regarding all analysis, estimates, prognosis, forecasts or other similar assessments or information (hereinafter "Analysis") ...
more