Apple Is A $3 Trillion Stock – Week In Review
Apple (AAPL) was briefly a $3 trillion stock on January 4th, the first day the stock market opened in 2022. The stock price climbed over $182.86 per share on optimism about an electric vehicle, augmented-reality glasses, and other products.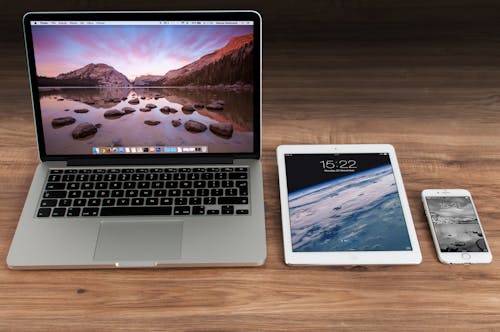 Alas, Apple's stock price dropped the remainder of the week as a negative sentiment about rising interest rates impacted tech stocks and the NASDAQ. Apple's market capitalization finished the week at $2.824 trillion.
Apple's market cap crossed the $1 trillion mark in August 2018, making it the first US company to do so. Two years later, Apple's total valuation was more than $2 trillion in August 2020. It took only 16 months or just short of 500 days for Apple to cross the $3 trillion mark. Most of this increase has been under the current CEO, Tim Cook. He took over bas CEO in August 2011. The stock has appreciated by 1,474% since he became CEO.
Apple is a $3 Trillion Stock
Apple is the Largest Company in the World
Apple is the largest company by market capitalization in the US and the world. The company's value is about $450 billion more than the next closest company, Microsoft (MSFT), at $2.357 trillion. The top five companies in the US are all tech stocks. The top five companies in the world are four US tech stocks and Saudi Aramco. Finally, we must go all the way to number eight for a US non-tech stock, Berkshire Hathaway (BRK-B).
An interesting analysis of the top 20 companies by market capitalization from 1995 to 2020 shows tech dominance during the dot-com boom and since about 2016. However, for many years, General Electric (GE) was the number one company until Microsoft dethroned it. GE returned to the top spot during the dot-com boom. Exxon Mobil (XOM) was number one for a stretch during oil prices in the 2000s.
Apple became the largest company in the world in 2011, taking over from Exxon Mobil. It was not until 2019 that Microsoft surpassed Apple. However, Apple returned to the top spot in 2020 and has remained there ever since. Notably, Exxon Mobil has dropped out of the top 20 and is now at No. 29 despite high oil prices and improving revenue and earnings.
Apple is One of the Largest Dividend Payers
Not only is Apple the largest stock by market cap, but the company was also one of the largest dividend payers in 2021. Apple was number four on the list by cash flow used for dividends, moving up from No. 6 in 2020. The company was only behind Microsoft, AT&T (T), and Exxon Mobil. Apple will likely be in the top three in 2022 since AT&T is cutting its dividend.
Apple's dividend safety is excellent based on payout ratio, dividend-to-free cash flow (FCF), and debt. The company's payout ratio and dividend-to-FCF ratios are below 15%, and Apple has a net cash position. Furthermore, the credit rating is now 'Aaa' from Moody's, the maximum score.
Investor Returns
Apple is a stock every investor wishes they bought years ago. Suppose you bought Apple stock in 2001; your retirement would most likely be set. Suppose you had saved $10,000 in a year and made a purchase of Apple stock in mid-July 2001. When I first did this calculation, the $10,000 grew to over $3.6 million by April 2021, with dividends reinvested. Using the exact same start date and a January 7th, 2022, end date, the same $10,000 has now grown to over $4.6 million, a ~46,606% total return. On the other hand, the S&P 500 Index had only a ~444% total return.
Source: Dividend Channel
In addition, an investor owns ~27,128 shares. The forward annual dividend rate is $0.88 giving $23,872.64 in yearly dividends. However, one must bear in mind Apple did not start paying a dividend again until 2012. Furthermore, the dividend growth rate has only been about 9.2% CAGR, a reasonable rate but not very high. Instead, Apple has been focused on share repurchases.
Assume now an investor buys $10,000 of Apple shares ten years later. The total returns are now ~1,509%, and the dollar value is about $160,882. In absolute terms, this is not bad, but those ten years made a huge difference.
Source: Dividend Channel
Final Thoughts on Apple is a $3 Trillion Stock
Apple is a unique stock and is not just 10 bagger stock; it is not just a 100 bagger stock; it is about a 400 bagger in the past 20 years. Few companies can claim this record. Furthermore, Apple is still growing rapidly despite its large size. Apple's revenue rose 29% from a year ago, even though the company missed expectations.
Disclosure: Long AAPL, MSFT
Disclaimer: Dividend Power is not a licensed or registered investment adviser or broker/dealer. We are not providing you with individual investment ...
more