Analyst Hosts Uber Bull Vs. Bear Debate Ahead Of Critical Prop 22 Vote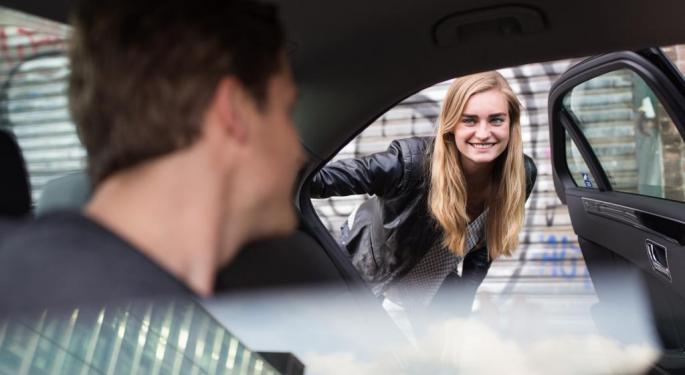 Uber Technologies Inc UBER shares have been on a roller coaster ride in 2020, including the month of September. Bank of America analyst Justin Post recently conducted an Uber bull/bear debate among some of the firm's clients, and he outlined the key takeaways that all Uber investors should know.
First, Post is projecting only a modest recovery in Uber's business in the month of September and said Uber may be tracking below Wall Street consensus for a 47% revenue decline for the third quarter. However, the market is valuing Uber based on 2022 and beyond, so Post said 2020 numbers may not have much of an impact.
Both Uber bulls and bears discussed the company's path to profitability. Bulls focused on increasing efficiency as the courier business scales, while bears focussed on the slowing pace of improvement in the mobility business.
Bulls and bears agree the Prop 22 vote in California is a major catalyst for the stock. Risk is likely to the downside, as investors discussed how much "contagion" would be associated with a potential "no" vote on Prop 22 that would force Uber to classify its drivers as employees rather than contractors.
Near-Term Catalysts: Investors discussed the potential for Uber to increase profitability and unlock value by divesting its money-losing business segments and investments, such as its autonomous technology unit and its DiDi stake.
Following the debate, Post concluded that COVID-19 vaccine news and the Prop 22 vote are the two major catalysts for Uber in the near-term, and the stock will likely continue to be extremely volatile until those issues are resolved.
"Our biggest takeaway is that 3Q/4Q bookings/revenue results are likely less relatively important for stock performance, anything that impacts the 2022 outlook, including Global COVID-19 case trend, a UK Supreme Court ruling, Prop. 22 outcome, competitor IPOs, and asset value realization are more important," he wrote in the note.
© 2020 Benzinga.com. Benzinga does not provide investment advice. All rights reserved.