An Industrial To Trade: Is BA A BUY Here?
As we all are well aware there are definitely heightened tensions on the global trading playing field these days. The markets have been whipping back in forth in exacerbated moves. Every hint or tweet about anything to do with trade, specifically, trade and China causes fireworks in the market. Boeing Co (NYSE: BA) has been in the news as well for numerous reasons about trade. Boeing is being accused of circumventing U.S. trade regulations by means of entertaining a controversial satellite order. The order was financed by a Chinese government-owned firm.
Boeing canceled the order after much scrutiny and backlash due to the sensitive nature of the satellite technology that is also employed by the U.S. military. Times are tense to say the least. Tense times bring out emotions and emotions bring out volatility in the markets. Volatility gives us as traders opportunities. Are there any opportunities near in BA?
BA, XLI, and Elliott Wave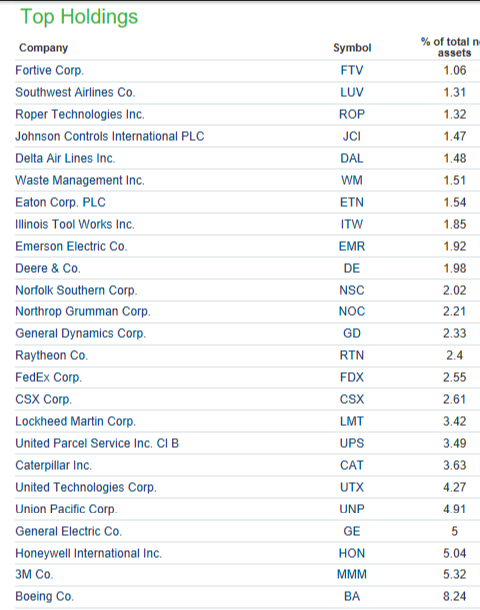 BA carries an 8.24% weighting as the major component of the Industrial Select Sector SPDR ETF (XLI). So I thought it would be useful to analyze the stock and see what the waves are telling us.
If we did come to a conclusion to buy BA what price or price range makes sense? In times like these I like to find stocks with clear Elliott wave patterns for clues about anticipated outcomes or to help with a correlated trade. I think BA has a clear structure on the higher time frames.
The Wave Count for BA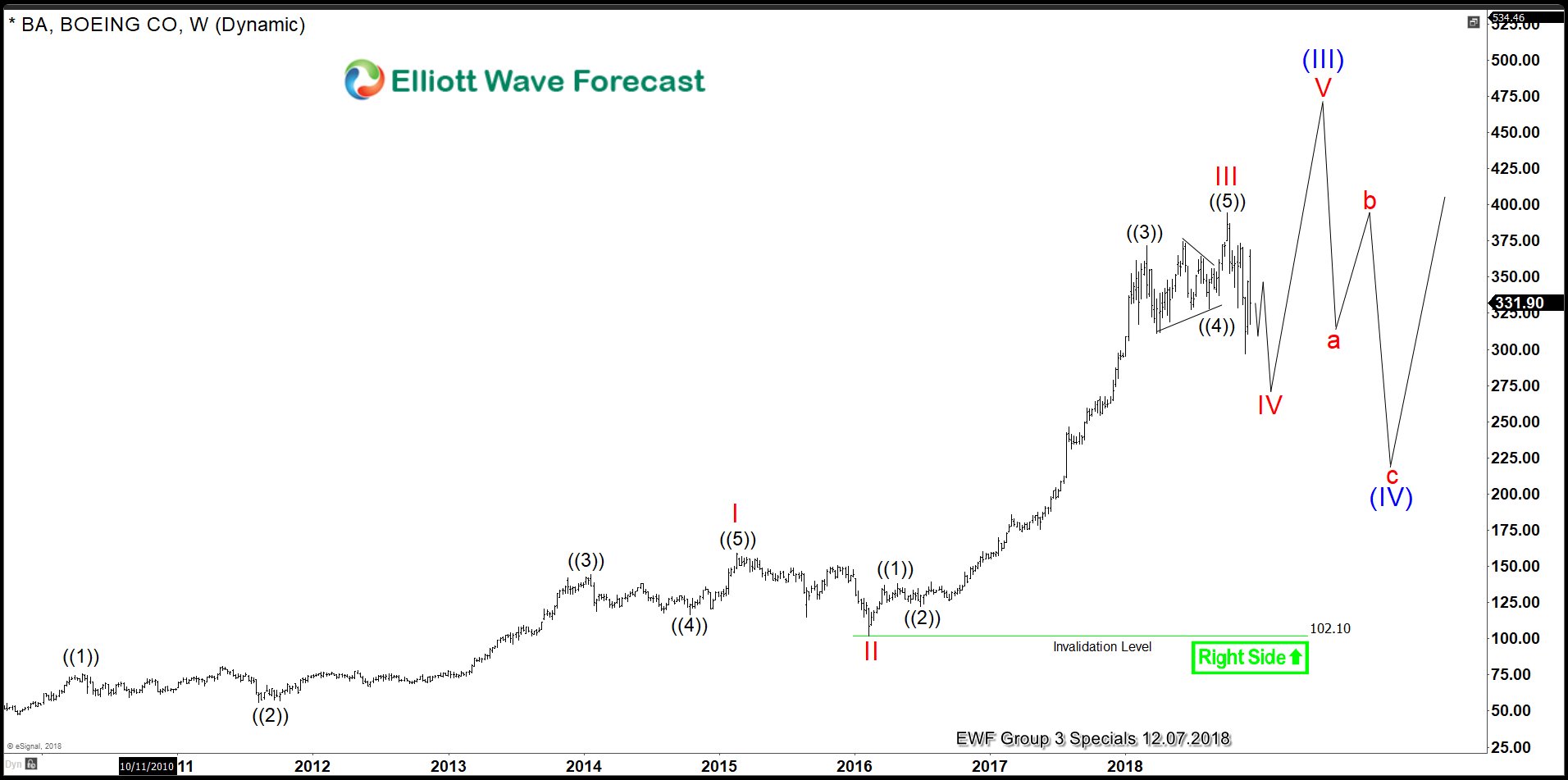 BA has progressed from a single digit stock in the 1980s to reach a high of $107.83 in July 2007. We are calling that top Super Cycle degree wave I (in blue). From $107.83 BA progressed lower in Super Cycle degree wave II (in blue) to a low of $31.40 during February of 2009 when basically everything bottomed during the end of the financial crises.
BA bottomed as well and moved higher in Cycle degree wave I (in red) to $158.83 in February of 2015. Almost an exact year later in February 2016 BA corrected lower to $102.10 to complete Cycle degree wave II (in red). From there it completed another set of first and second waves. This time however it was Primary degree wave ((1)) at the $137.89 high of April 2016 and Primary degree wave ((2)) at the $122.35 low of June 2016.This mean that BA was about to enter the most powerful wave cycle in its history as a 3rd wave on multiple degrees.
Disclaimer: Futures, options, and over the counter foreign exchange products may involve substantial risk and may not be suitable for all investors. Leverage can work against you as well as for ...
more