Amazon Wins Appeal Overturning $300M EU Tax Bill In Latest Defeat For Vestager
Amazon (AMZN) has just scored a major victory in Europe's second-highest court that mirrors Apple's recent tax victory in Europe.
The American tech giant on Wednesday saw a €250 million ($300 million) tax bill assessed by the Eropean Commission's antitrust regulator back in 2017 overturned Wednesday in a ruling by the EU's General Court, the second-highest court in the land. The money was supposed to be paid to Luxembourg (in Apple's case, the money was owed to Ireland, where Apple's European headquarters were located).
In the decision, the court argued that EU regulators had failed to prove that Amazon had received an illegal advantage from certain decisions made by the Luxembourg government. Amazon said it welcomed the court's decision, "which is in line with our long-standing position that we followed all applicable laws and that Amazon received no special treatment."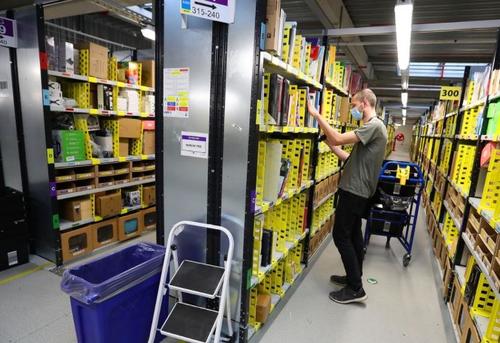 Like the Apple decision before it, the ruling is a blow to Europe's anti-trust chief Margrethe Vestager, the Continent's most visible regulatory crusader. Vestager has led the Continent's efforts to attack US tech giants on anti-trust and tax grounds as the dominance of American tech firms in Europe's economy has long been a source of economic embarrassment for the Europeans.
The General Court's decision came as a surprise, and analysts are now looking ahead to appeals of three cases filed by Vestager against Google, which is appealing three separate cases brought by Vestager.
According to WSJ, both the Amazon and Apple tax cases are based on an aspect of EU law aimed at creating "a level playing field" by forbidding governments from providing tax incentives that could be construed as state benefits or subsidies. Governments across the bloc have used tax incentives to attract American tech firms, which are seen as a valuable boon for economic development (and a reliable return on investment).
While European courts overturning her fines is expected, Vestager is now seeing her thunder stolen by Treasury Secretary Janet Yellen, who is pushing a minimum global corporate tax framework at the OECD which could completely revolutionize how 'Big Tech' is taxed.
Disclosure: Copyright ©2009-2021 ZeroHedge.com/ABC Media, LTD; All Rights Reserved. Zero Hedge is intended for Mature Audiences. Familiarize yourself with our legal and use policies ...
more