All I Want For Christmas Is… A Nice Chart Pattern
Every day when I turn on the computer, one of the first things I do is go through my stock charts. I like it more than a kid likes Christmas morning (maybe because I received too many lumps of coal from Santa).
The world is full of potential as I view the various setups and consider how I'm going to approach a trade.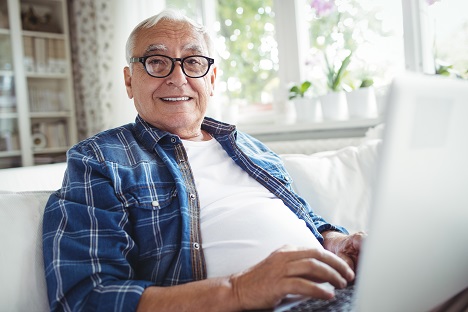 As I mentioned last week, I use technical analysis – the study of stock charts – to make sense of all of the price data that bombards traders and analysts every second of the trading day.
Analysts can make technical analysis incredibly complicated, and they often do. The exams I passed that were given by the Market Technicians Association (now the CMT Association) had some pretty complex stuff that I studied for hours.
But the truth is, I don't use 90% of it. What I find most useful when analyzing stock charts is pattern recognition.
Today, I'll go over some simple but very effective patterns that you can easily identify and trade very profitably.
Trend Lines
In last week's article, I discussed trend lines. They are probably the easiest pattern to understand. A trend in motion tends to stay in motion. And you follow that trend higher (or lower) until it breaks.
In an uptrend, you draw a trend line from two low points where the second low is higher.
For a downtrend, you see the opposite – two high points where the second high is lower.
(Click on image to enlarge)
These trend lines offer good spots to buy or sell your stock. When the stock is close to the trend line, you buy (in an uptrend) or sell (in a downtrend).
If the trend breaks, the stock is likely to move in the opposite direction or at least stop going in the prevailing direction.
Let me show a couple of other easy-to-spot but very effective patterns…
The Bull Flag
The first is the bull flag, or pennant.
It starts with a sharp move higher (the flagpole), then consolidates for a short period. Once it breaks out of that consolidation, it typically moves higher by the same distance as the flagpole.
Disclaimer: Nothing published by Wealthy Retirement should be considered personalized investment advice. Although our employees may answer your general customer service questions, they are not ...
more