Alibaba Stock Is A Strong Buy Right Now
Other high quality Chinese companies and ETFs have also fallen victim to recent market volatility and overreaction.
Some of our favorite names include:
Baidu (BIDU)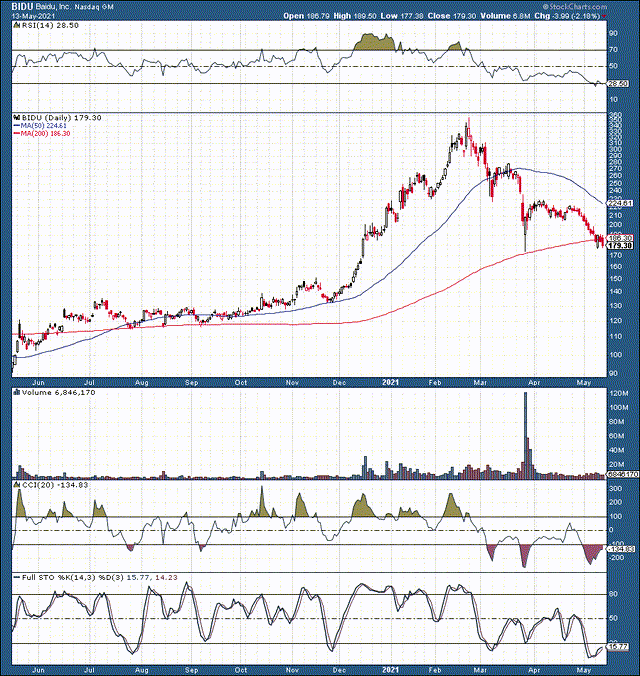 Baidu is massively oversold and undervalued here. The stock is down by more than 50% from its high in February. This is one of the top tech giants in China, and right now it's trading at only about 14.5 times 2022's projected consensus EPS estimates. Baidu is anticipated to show revenue growth of over 13% in 2022.
Tencent Music Entertainment (TME)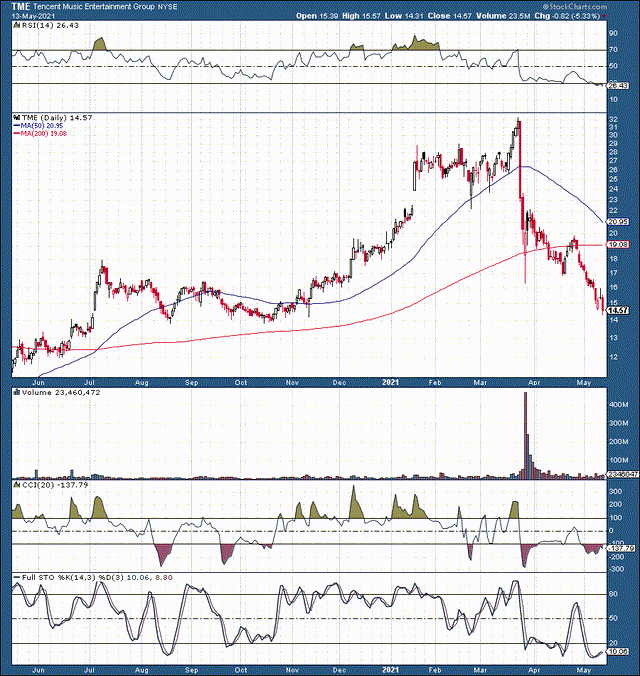 TME was one of the worst hit stocks following the Archegos hedge fund meltdown. We see roughly 55% declines from the top here. Moreover, the bleeding continued after hedge fund liquidation should have subsided. Right now, this name looks massively miss-priced by the market. The company trades at about 22 times next year's projected EPS estimates, and is anticipated to show robust double digit revenue growth for several years (5-10) going forward.
Global X China Consumer ETF (CHIQ)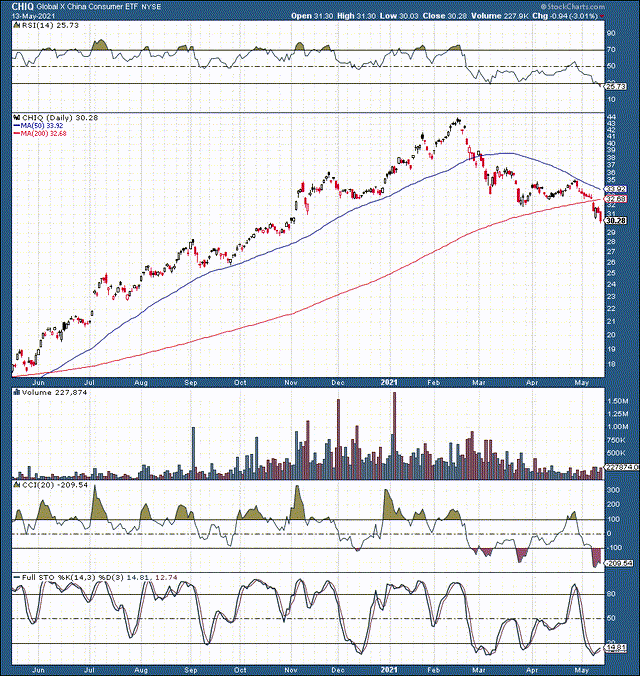 CHIQ is comprised of the top consumer related companies in China. Its top 10 holdings include:

CHIQ is down by about 32% from its high earlier in the year. Many names in this ETF have fallen victim to heavy selling due to various concerns surrounding Alibaba and the broader Chinese segment.
KraneShares CSI China Internet ETF (KWEB)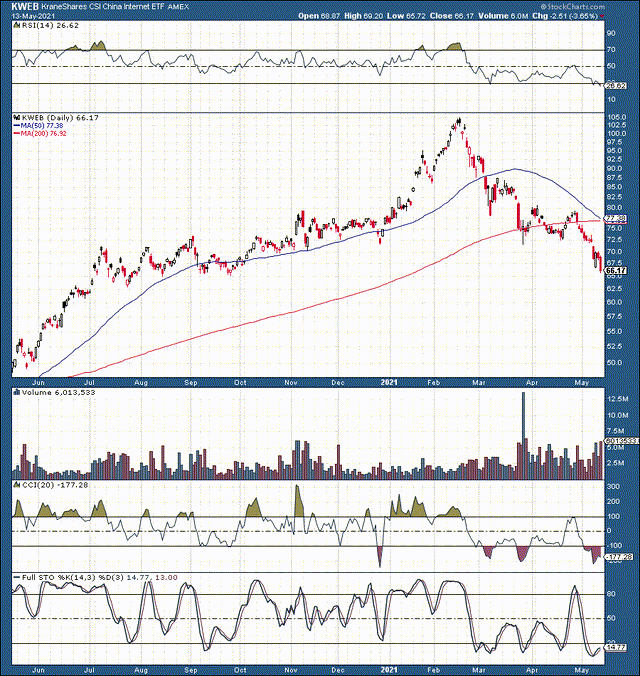 KWEB is comprised of top internet companies in China. Its top 10 holdings include: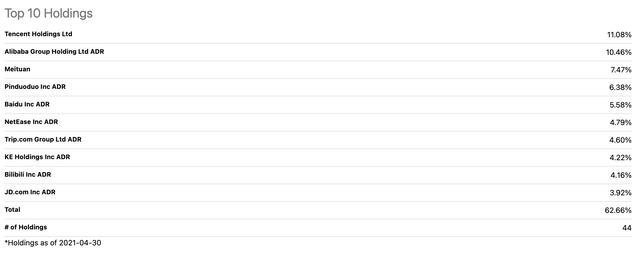 This ETF has cratered by around 37% from its top, likely creating a very attractive opportunity to go long this basket of some of the best companies in China.
Nio (NIO)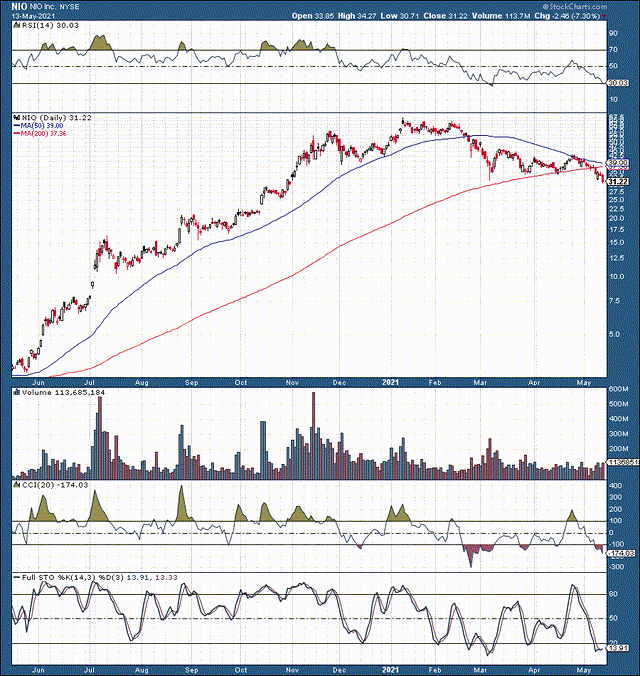 Nio is down by nearly 55% from its top. Shares are massively oversold now, and look like they are bottoming out with the broader China segment. Nio is a top EV producer in China with enormous revenue and earnings growth potential. While the company had just $2.51 billion in revenues in 2020, its revenues are projected to reach around $22 billion in 2025. This illustrates massive growth, and the company's stock is likely to appreciate notably from here.
Disclosure: I am/we are long BABA, BIDU, NIO, KWEB, CHIQ.
Disclaimer: This article expresses solely my opinions, is produced for informational purposes only, and is not a recommendation to ...
more