A Winning Combination: 5 Stocks With Dividend Yields From 3 - 8% & Payout Ratios Less Than 56%
Market Cap: $1,364.08(mm)
Net Income After Taxes (LTM, CAD, Millions): $192.30
Payout Ratio: 0.29
Div. Yield: 4.0%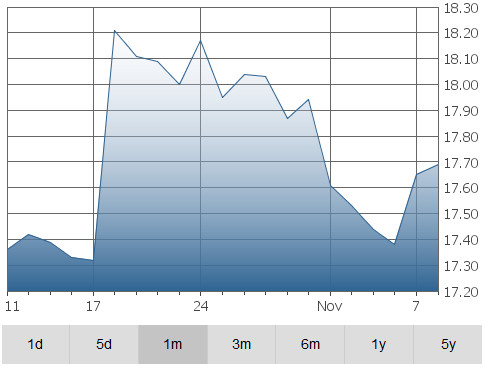 5. Just Energy Group Inc. (TSE:JE)(JE ) – $6.83
Natural Gas Utilities
Just Energy Group Inc. (Just Energy) is an energy management solutions provider engaged in electricity, natural gas, solar and green energy. The Company's segments include Consumer Energy and Commercial Energy. The Company operates in the United States, Canada, and the United Kingdom, offering a range of energy products, including long-term fixed-price, variable rate and flat bill programs; home energy management services, including smart thermostats and tools to manage energy use at the appliance level, and residential solar panel installations. It markets under the brands, such as Just Energy, Hudson Energy, Amigo Energy, GreenStar Energy, Just Solar, Tara Energy and TerraPass.
Market Cap: $1,005.35(mm)
Net Income After Taxes (LTM, CAD, Millions): $4,071.25
Payout Ratio: 0.17
Div. Yield: 7.3%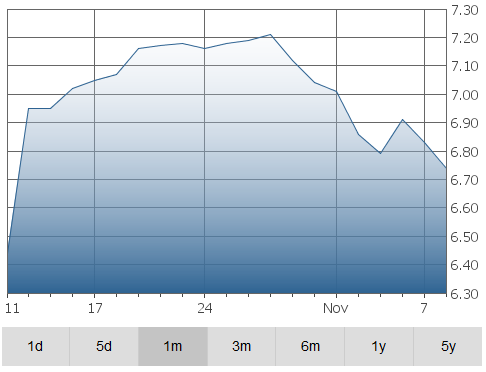 This article may have been edited ([ ]), abridged (...) and/or reformatted (structure, title/subtitles, font) by the editorial team of munKNEE.com (Your Key to Making Money!) to provide a faster ...
more