A Terrible Year For Intel Just Got Worse: Apple Plans Powerful Next-Gen Custom Chips
Intel has had a difficult year as a wave of consolidation in the semis space has stoked fears that the once-dominant American firm (which was a once universally acknowledged as the global leader in processor-speed innovations) might lose its grip as Nvidia buys Arm in what's been heralded as "the largest semiconductor deal ever".
INTC was riding high as recently as 2018 when geopolitical entanglements stopped two proposed deals involving rival chipmaker Qualcomm QCOM. To be sure, the deals announced this year involving Nvidia, Arm, AMD and Xilinx will have more of an impact on industries like defense and the burgeoning "Internet of Things". But Apple's decision to start designing its own chips is shaping up to be a game-changer, at least as far as PCs are concerned.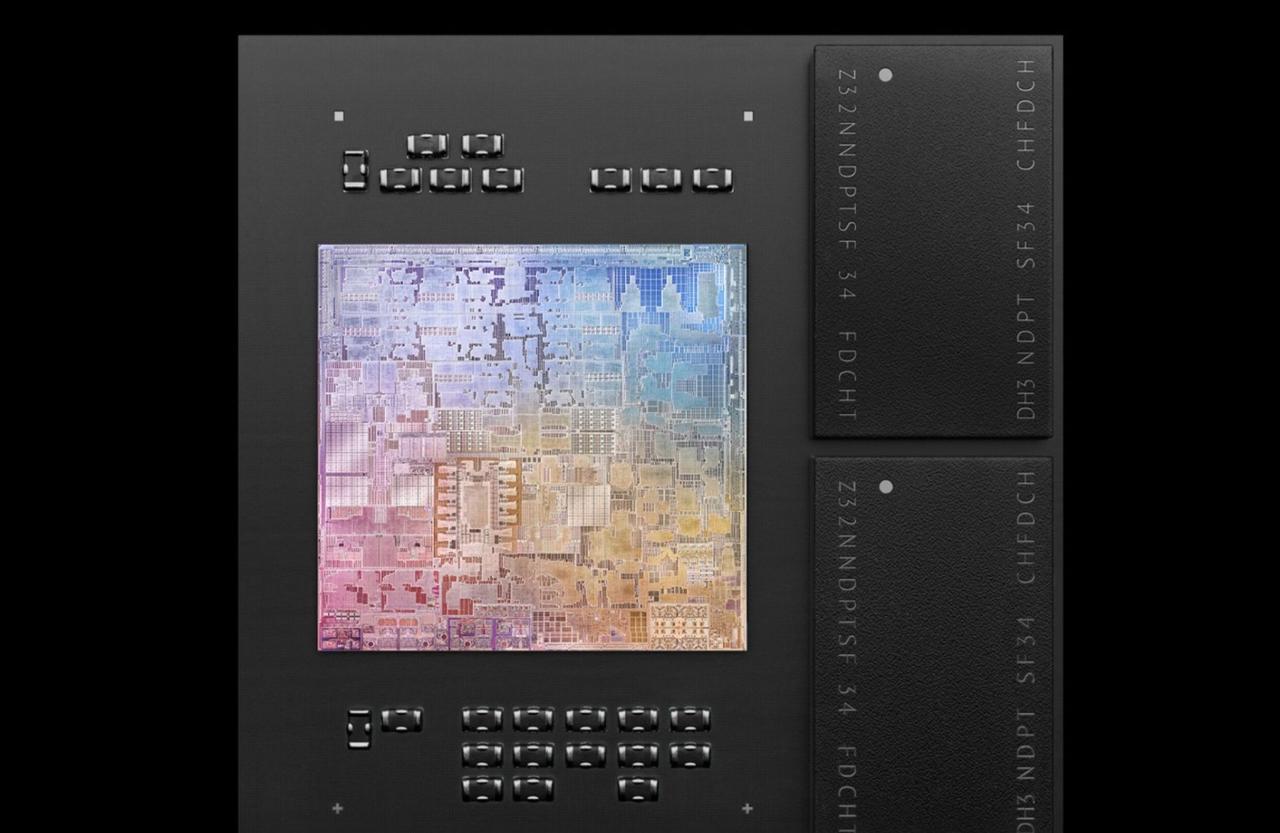 According to Bloomberg, Apple AAPL is developing a second-generation of chips which, thanks in part to technology licensed from ARM, might soon surpass Intel in terms of sheer processing power, giving Apple a potential leg up as it seeks to boost its share of the PC market.
Intel shares tumbled on Monday, breaking a streak of strong performance inspired in part by Intel's new partnership with Amazon AMZN.
(Click on image to enlarge)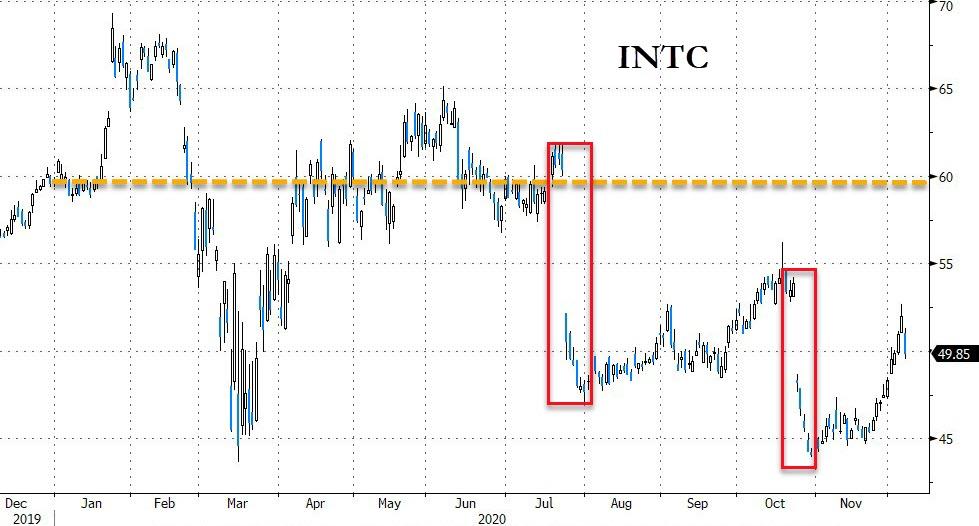 Like all of Apple's other products, its chip designs are also farmed out to manufactured in foundaries owned by a third party - in this case, Taiwan Semiconductor Manufacturing Company, the world's largest maker of customer designs.
Less than a month ago, Apple introduced the "M1", its first processor, which runs on an ARM-based system (but was designed by Apple engineers).
If Apple's chips live up to expectations, they could help Apple bolster its PC business by building laptops and desktops that can outperform all but the most powerful personal computers.
What's more, Apple might be ready with this next generation sooner than investors previously believed. The company's next series of chips could debut as early as the spring, and they could be included in upgraded versions of the MacBook Pro, including both entry-level and high-end iMac desktops, and, later on, a new Mac Pro workstation.
Disclaimer: Copyright ©2009-2020 ZeroHedge.com/ABC Media, LTD; All Rights Reserved. Zero Hedge is intended for Mature Audiences. Familiarize yourself with our legal and use policies every time ...
more