A Long Term View To Anticipate Market Peaks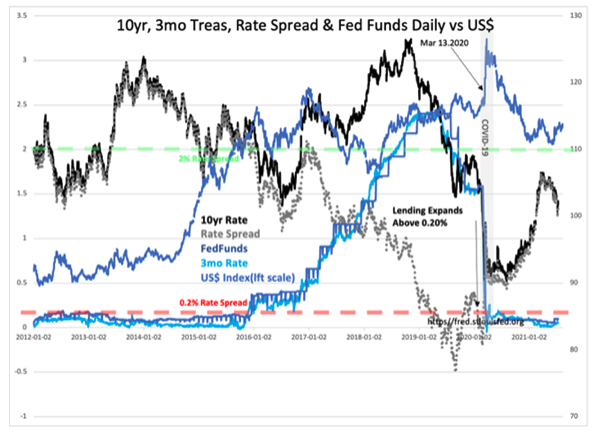 The rate spread has a history from 1953 as a relatively reliable indicator. At the beginning of an economic cycle, the spread is near or below 0.2%. 10yr Treasury rates begin to rise widening the spread as investors regain enough confidence to shift capital into equities and businesses. Roughly half-way through a full cycle the spread rises to 2% or higher and bank lending expands. At the peak of the cycle the spread closes back to 0.2% and lower. The current condition indicates we have some time yet before the spread reaches 2% and even more time before we revisit an inverted yield curve.
Net/net, the call for a 15% market correction, while it could occur, is of little consequence for a longer-term investor seeking to benefit from the full market cycle.
Disclaimer: The information in this blog post represents my own opinions and does not contain a recommendation for any particular security or investment. I or my affiliates may hold positions or ...
more