A Chart That Makes Me Say, Wow!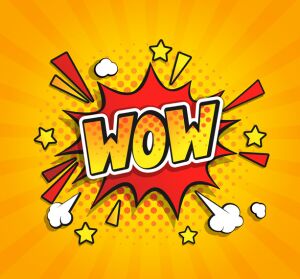 While almost everyone is still talking about Friday's jobs report and whether or not inflation is here to stay, I'd like to use my pixels to talk about something else on this cold and rainy/snowy Monday morning in Colorado. You see, when doing my review of news, charts, and models, over the weekend, one thing really jumped out at me. Something that made me say, wow, that's interesting!
Although the chart of Consensus Estimates for S&P 500 earnings is near the end of the 70+ chart pack I review each Saturday morning, it definitely made me sit up and take notice. And while 2021's expected EPS has been trending higher for some time, the recent surge is impressive - and tells a story (well, to me, anyway).
By now, everybody knows that earnings have been coming in stronger-than-expected during the current quarterly parade of corporate results. To be sure, this has been a pleasant surprise. And I see the improving earnings picture as being one of the primary factors responsible for the move to all-time highs in the stock market.
So, let's get to it. The chart below illustrates the consensus of analysts' GAAP (Generally Accepted Accounting Principles) earnings estimates for the S&P 500 for each calendar year, plotted over time. For me, this chart really says it all.
(Click on image to enlarge)
Source: Ned Davis Research
Don't look now fans, but the consensus estimate for GAAP EPS has surged to a new all-time high. Yep, that's right, analysts are projecting GAAP earnings of $176.94 for 2021. Which is up from the approximately $135 estimate seen near the end of last year. And if my calculator is functioning properly, that's an increase of more than 31% over a period of six months or so. I'll say it again, wow!
While I can certainly be accused of oversimplifying the matter here, if earnings estimates are at all-time highs, it shouldn't be too surprising to see the price of the S&P 500 index at all-time highs as well.
The opinions and forecasts expressed herein are those of Mr. David Moenning and may not actually come to pass. Mr. Moenning's opinions and viewpoints regarding the future of the markets should ...
more