5 Top-Ranked Auto Stocks Poised To Pop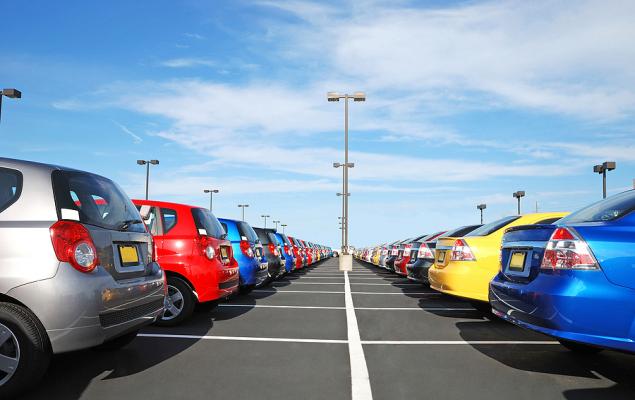 Image: Bigstock
The auto industry is in the middle of a makeover. There are a number of emerging trends that threaten to disrupt the way the industry functions and at the same time, open up opportunities for the more nimble operators to pull ahead.
Regulators across the world, but especially in Europe, which is one of the biggest markets, are determined to see that we have a greener planet. It's no secret that auto emissions remain one of the most significant air pollutants today.
So on the one hand, the makers of ICBs are required to comply with stringent emission standards. On the other, there is an increasing push toward greener fuels like biodiesel, ethanol, solar, electric, etc.
Solar and electric have the greatest potential for broad adoption because of abundant sunshine in the case of solar and extensive R&D in case of both. So while we will continue to debate the cost of owning these cars, some of the new model electric vehicles (EVs) and such as Tesla's Model 3 and several hybrids are poised to achieve mainstream adoption.
As if this was not enough, companies are also in the process of bringing automated vehicles (AVs) to market. It started with level 1 automation, which felt like more advanced dashboard electronics. But it's going on up to level 5, to completely replace the driver for smoother operation in all kinds of weather and minimal accidents. It may take another 2-5 years for this technology to go mainstream, but changes are bound to accelerate with increased use of artificial intelligence.
It goes without saying that these huge changes will have a dramatic influence on the way cars are manufactured. Tesla for example uses an automated assembly line, and it's poised to be the largest seller of EVs as we know them today.
Automotive manufacturers such as Peugeot and Fiat Chrysler, Volkswagen and Toyota, and Renault and Nissan have over the last few years decided to work together on designs and manufacturing, with the goal of maintaining growth in the face of more stringent regulatory standards, rising cost, falling demand, and new technological paradigms.
Disclaimer: Neither Zacks Investment Research, Inc. nor its Information Providers can guarantee the accuracy, completeness, timeliness, or correct sequencing of any of the Information on the Web ...
more