5 Top Oil Stocks To Buy As Middle East Tensions Escalate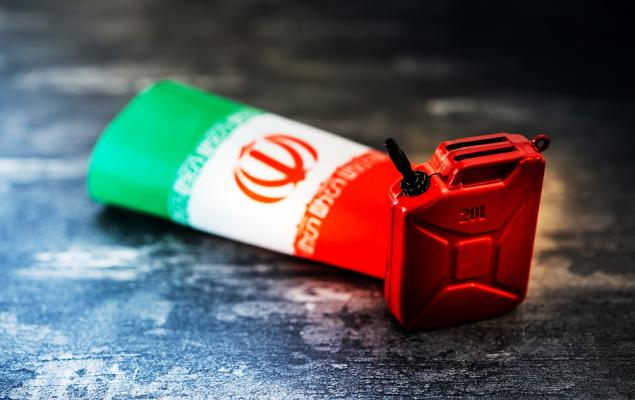 Crude prices settled higher on May 14 following an attack on the facilities of a state-owned oil company in Saudi Arabia. Tensions in the region have flared up ever since relations between Washington and Teheran took a turn for the worse. With a large chunk of the world's oil supply passing through the region, supply bottlenecks are likely to worsen in the near term.
Prices declined during the early hours of May 15 but Middle East tensions continued to support gains. Meanwhile, OPEC has said that oil demand will exceed expectations as supplies from rival producers decline. Also, market watchers believe that a U.S.-China trade deal is still possible, which will likely bolster demand for crude. This is why it makes sense to pick up select oil stocks.
Saudi Arabia Attacks Boost Prices
On Tuesday, WTI crude increased 1.2% or 74 cents to settle at $61.78 a barrel. Additionally, Brent futures gained 1.4% or $1.01 to end at $71.24 a barrel. The immediate trigger for these gains heightened tensions in the Middle East. According to Riyadh, Yemeni Houthi rebels attacked facilities of state-owned oil major Aramco early on the morning of May 15.
This attack comes a couple of days after four oil tankers were damaged off the coast of the United Arab Emirates. According to Emirate authorities, this was an attack of sabotage. American security agencies think that elements which are allied or closely working with Iran's government have caused these attacks. On their part, Iranian authorities have denied such claims.
Tensions between the United States and Iran have heightened ever since the Trump administration toughened its sanctions against Teheran. This has hurt Iran's oil exports and reduced global crude supplies substantially. Nearly 20% of global crude supplies move through the Strait of Hormuz in the Middle East to consumers across the world.
Trade Deal Hopes, Higher Demand to Boost Prices
Market watchers are still hoping for a U.S.-China trade deal. Both sides have intermittently made encouraging noises, allowing investors to hold out hope for a mutually acceptable solution to the long-running trade dispute. In fact, analysts think that the pain caused by the conflict will force both sides to seal a deal.