5 Stocks To Gain From The Upcoming Housing Recovery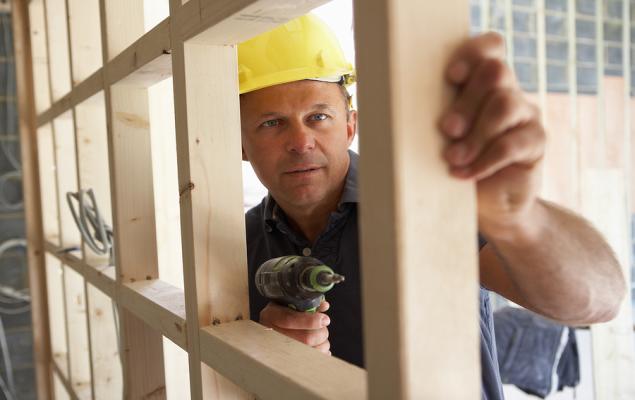 Image: Bigstock
In more disappointing news for the housing sector, U.S. housing starts declined in May. Moreover, the National Association of Home Builders' (NAHB) homebuilder confidence index declined for the first time this year in June. However, both reports should not be taken at face value, since there is enough evidence in them to suggest that the housing sector is poised for a rebound.
First, housing starts for March and April have been revised upward. Meanwhile, building permits have increased, indicating that the sector is gaining from the strong decline in mortgage rates.
Further, last month's dip in homebuilder confidence is largely attributable to the fear of fresh tariffs on Mexican imports, a threat which no longer exists. Also, the sector is set to gain from rate cuts rates to occur later this year. This is why it is prudent to invest in stocks set to gain from the upcoming housing rebound.
Building Permits, Starts for March & April Rise
In May, housing starts declined by 0.9% to a seasonally adjusted rate of 1.269 million units. However, the figure is considerably higher than the estimated level of 1.235 million units. Last month's decline was primarily attributable to a 6.4% plunge in single-family homebuilding. The metric, which makes up most of the housing market, declined to 820,000 units.
However, a large part of the decline is attributable to torrential rain and significant flooding in several parts of the United States. Meanwhile, building permits advanced 0.3% to 1.294 million units, marking the second straight monthly increase.
Further, permits for single-family homes increased for the first time in five months. The metric increased 3.7% to a pace of 815,000 units, posting a 7.7% increase in the South — the largest since December 2016. Gains for this forward-looking indicator imply that better times are coming for the sector.
Housing Market Sentiment Surges, Mortgage Rates Slide
In June, the NAHB homebuilder confidence index declined by 2 points to 64. The decline was largely attributable to the specter of fresh tariffs on Mexican imports. This is why the decline is likely a one-off event. The index has remained in the low- to mid-sixties, a considerably high level, till now this year and May's was the highest reading since October 2018.